Framing the Stage
The art of performance photography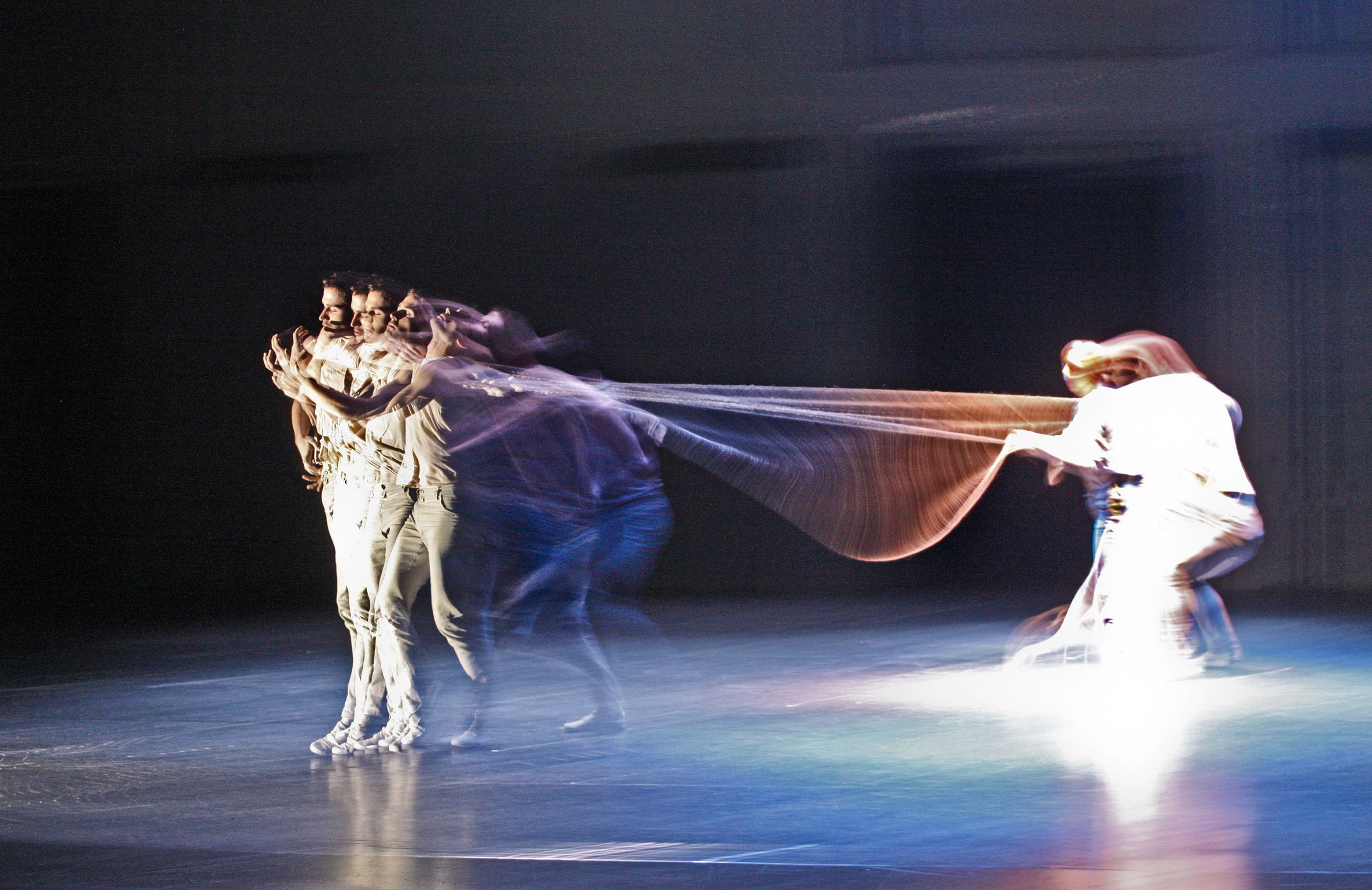 When the arts of performance and photography meet, moments on stage can live on after the curtain comes down.
Every dazzling image of performers on stage that you see on a poster, banner or programme was framed in a photographer's lens. To capture the excitement and emotion of live performance with a camera takes creativity, skill and experience.
In this online exhibition Arts Centre Melbourne invites you behind the scenes and behind the lens to explore images of performance through photographer Jeff Busby's eyes. With him, we can find out what makes for a great performance photograph, what it takes to be a performance photographer, and how the evolving story of the performing arts is reflected in the photographic record.
Jeff Busby is one of Australia's leading performance photographers, and someone who has thought deeply about his work over the past four decades. We have asked him to help us look beyond the surface of photographs of opera, theatre, dance and more.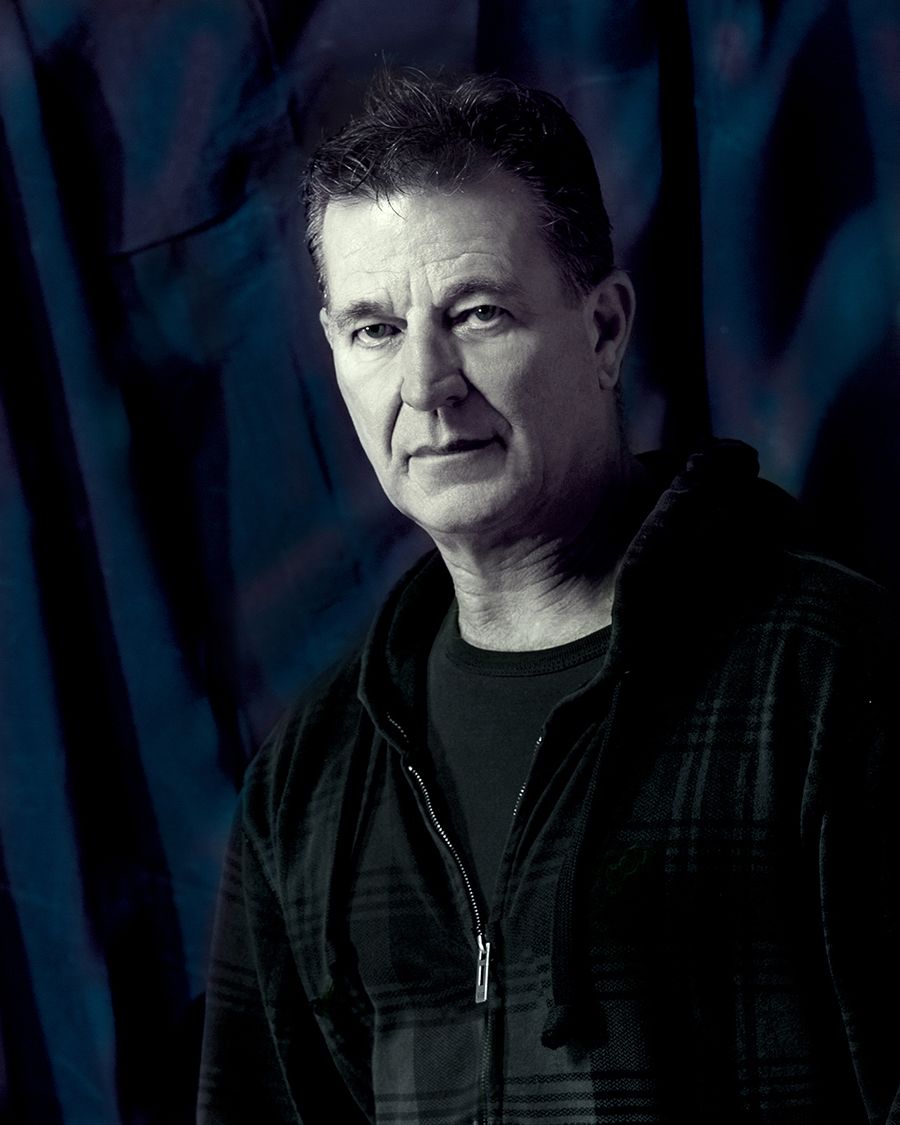 By exploring highlights from the rich photographic holdings of Arts Centre Melbourne's Australian Performing Arts Collection, together with some favourites from his own archive, Jeff Busby gives us insight into both the art of photography and the world of the performing arts.
Photographs can show us grandeur
and drama...
...performers pushing the limit...
...a
nd moments of tense emotion.
But what does it take to make a great performance photograph?
"Inside that beautiful forest of wild ideas, anything can happen. I always try not to civilise actors. My part is to recognise their innate native intelligence and spirit of character."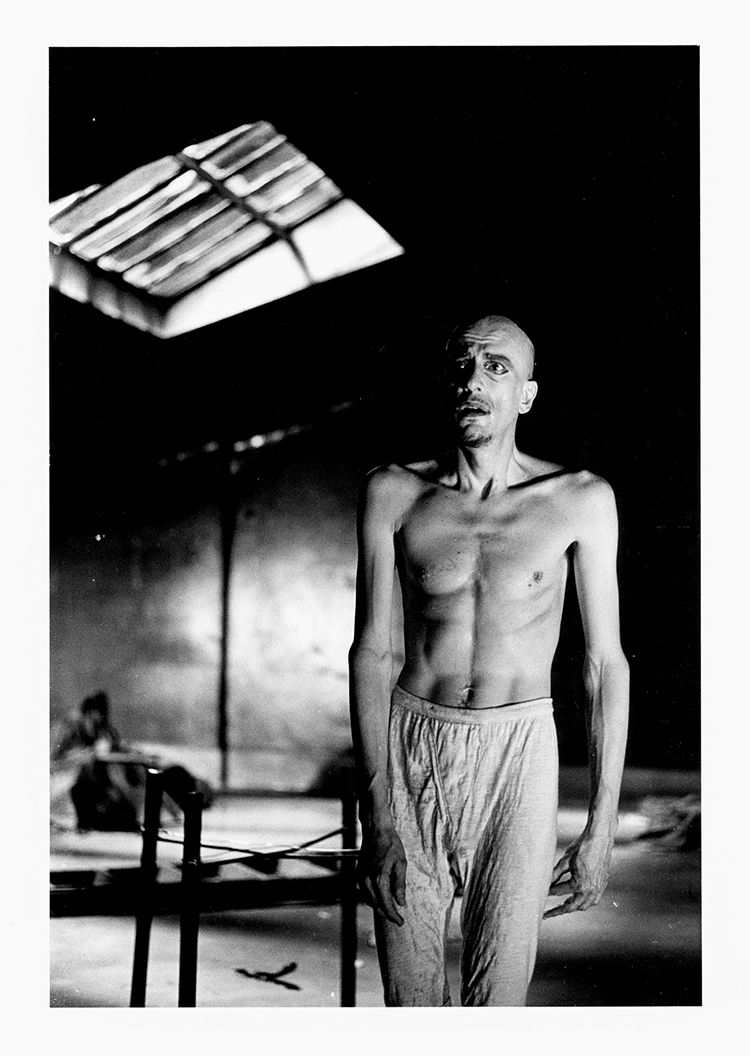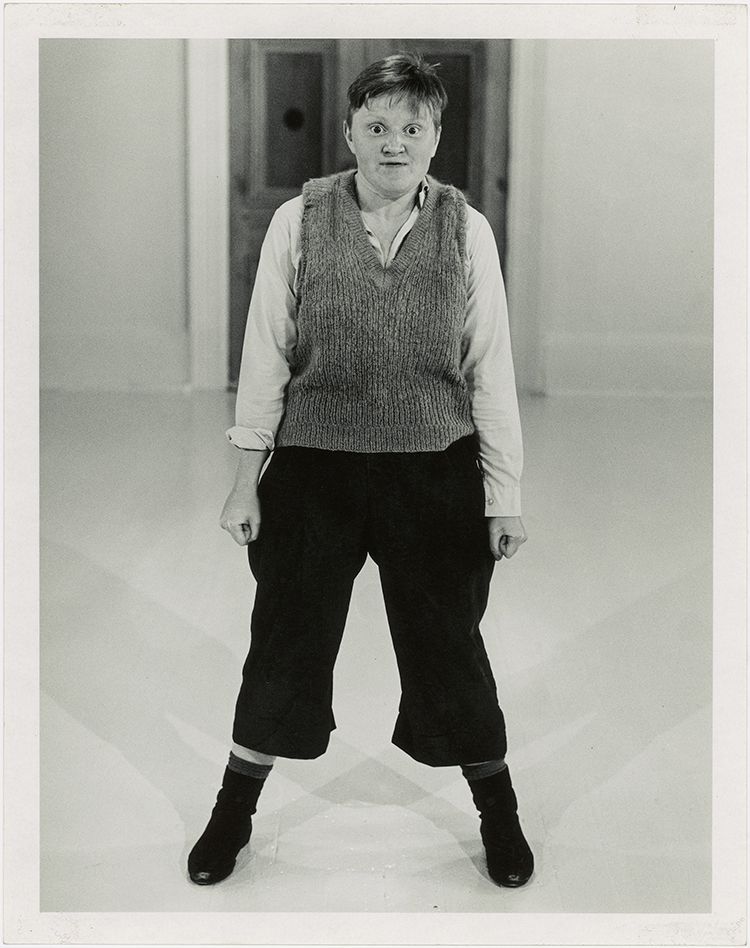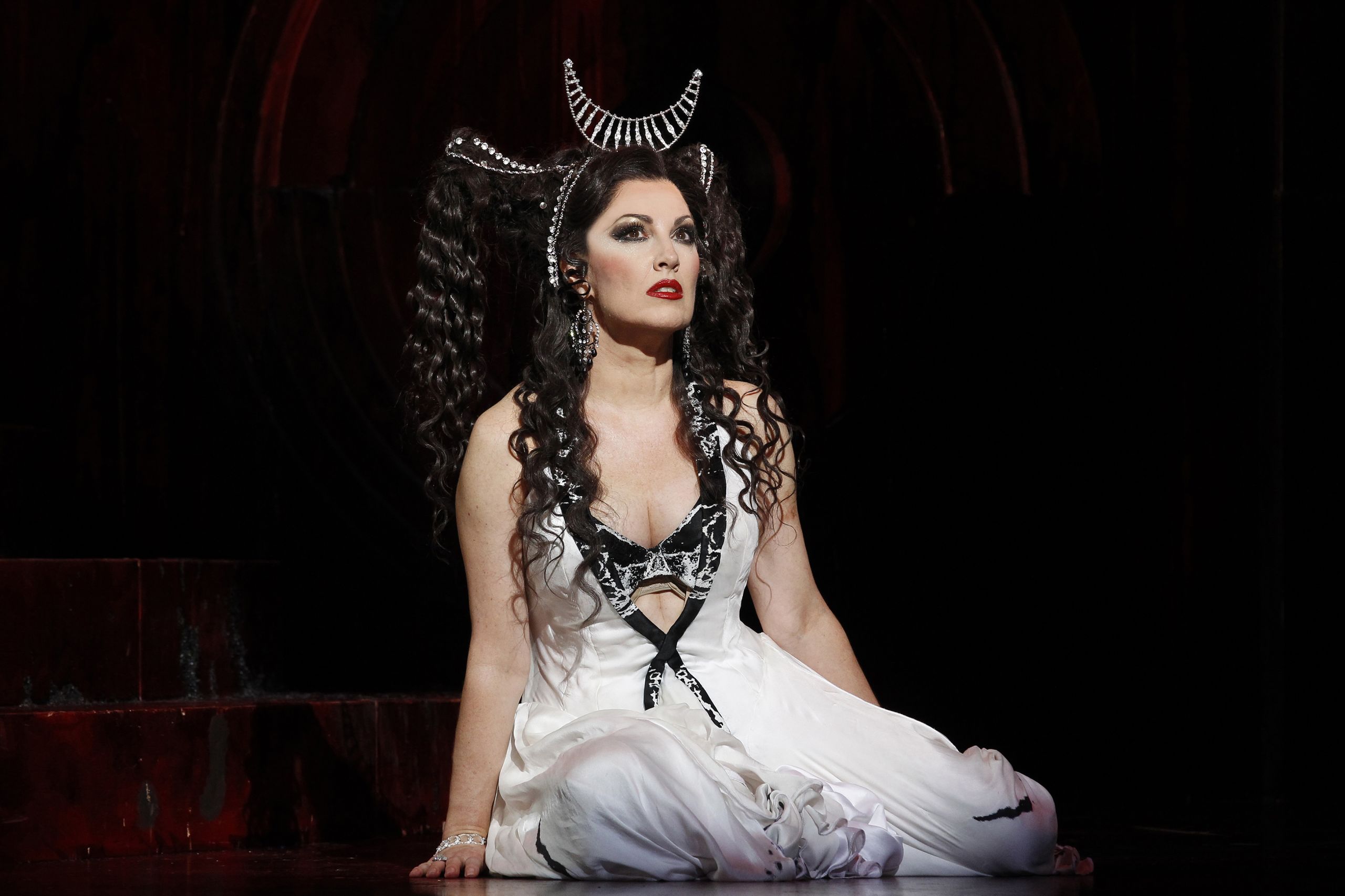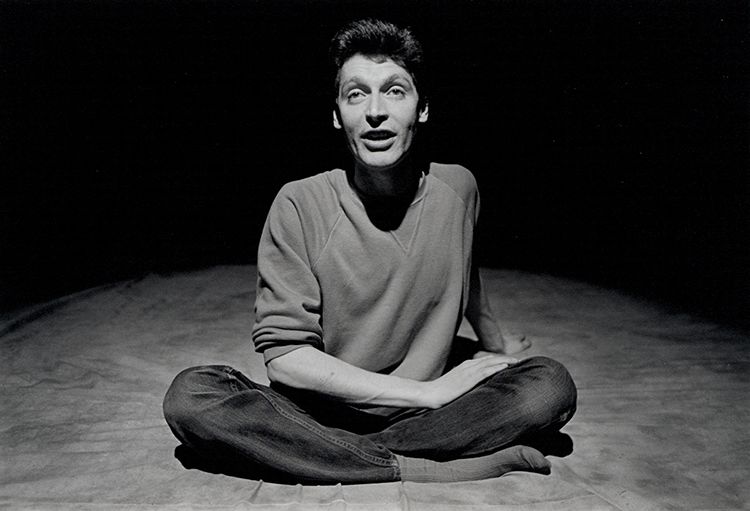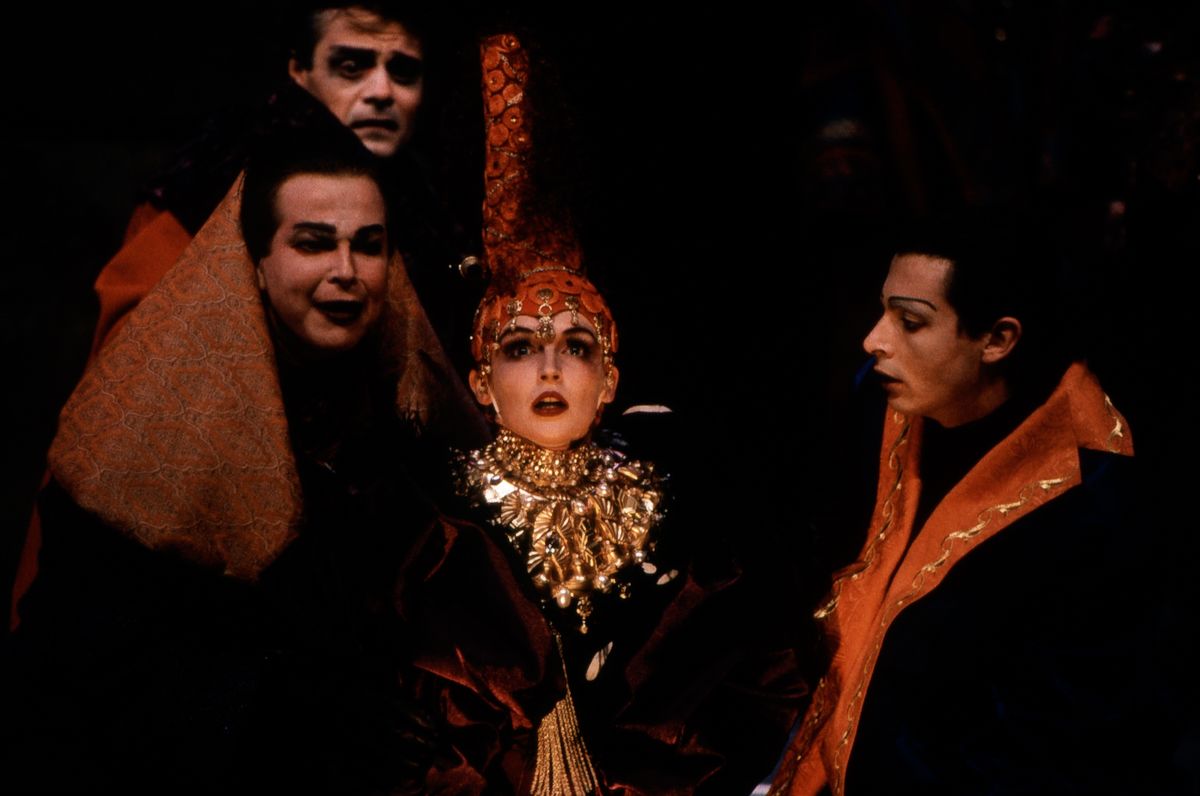 How can a photograph show us both the performer, and the character they play, at the same time?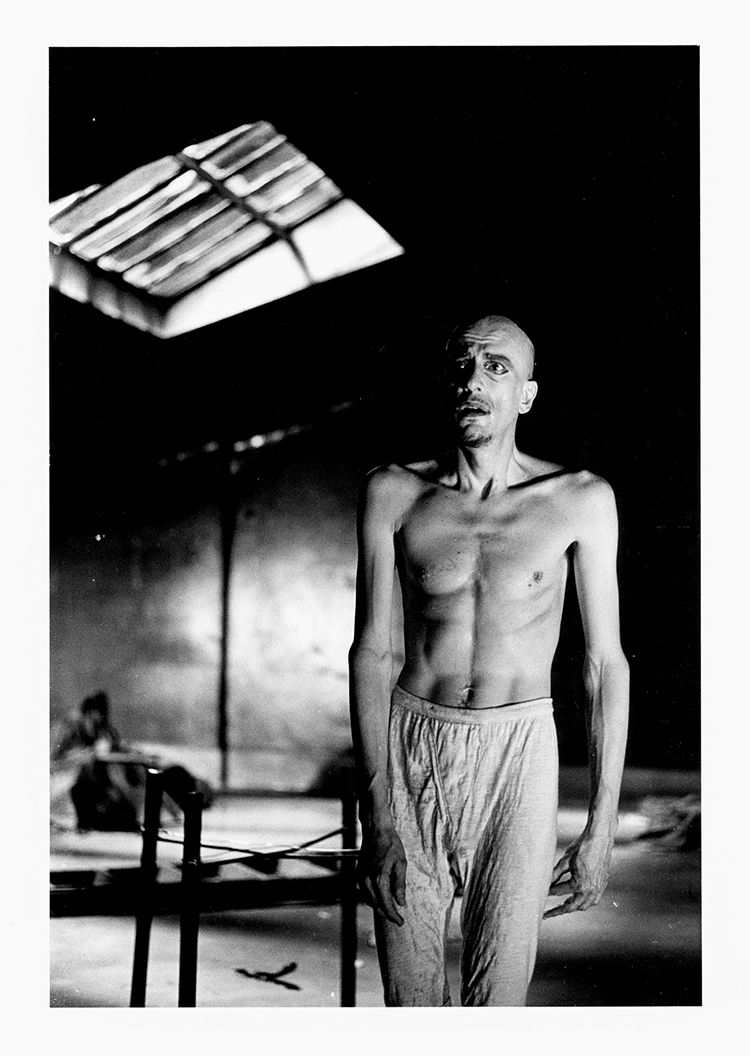 Photo: Robert McFarlane. The Diary of a Madman, Belvoir, 1989
One way is to show the character in their context. In this photograph of Geoffrey Rush as Poprishchin, Robert McFarlane has included just enough background to give us a sense of the character's world.
"McFarlane's work here is just outstanding. The character built with beautiful chiaroscuro lighting, the skylight and the slightly dismal background with detritus around and the other character behind tells you that story extraordinarily well."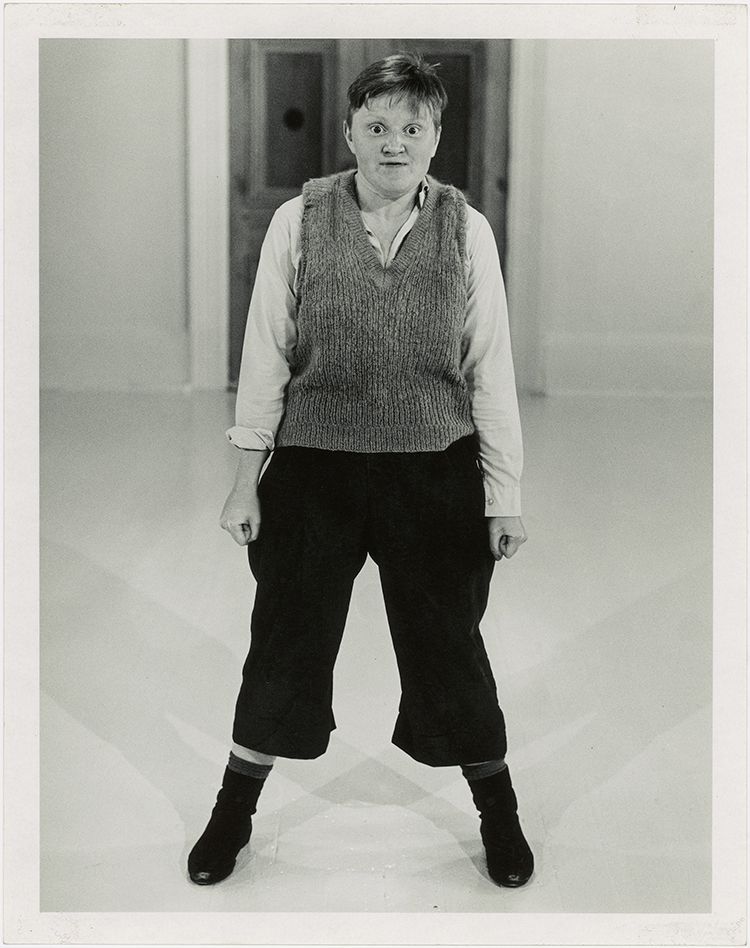 Photo: Jeff Busby. Kids' Stuff, Anthill, 1984
Even without any background clues, capturing an actor's expression and posture can radically transform our sense of who they are, as when Busby went to the Anthill Theatre to photograph Julie Forsyth's incarnation of a schoolboy in Kids' Stuff.
"It's a perfect character shot. This could be in that August Sander book, People of the Twentieth Century. I was influenced by German photography of the 20s and 30s at the time".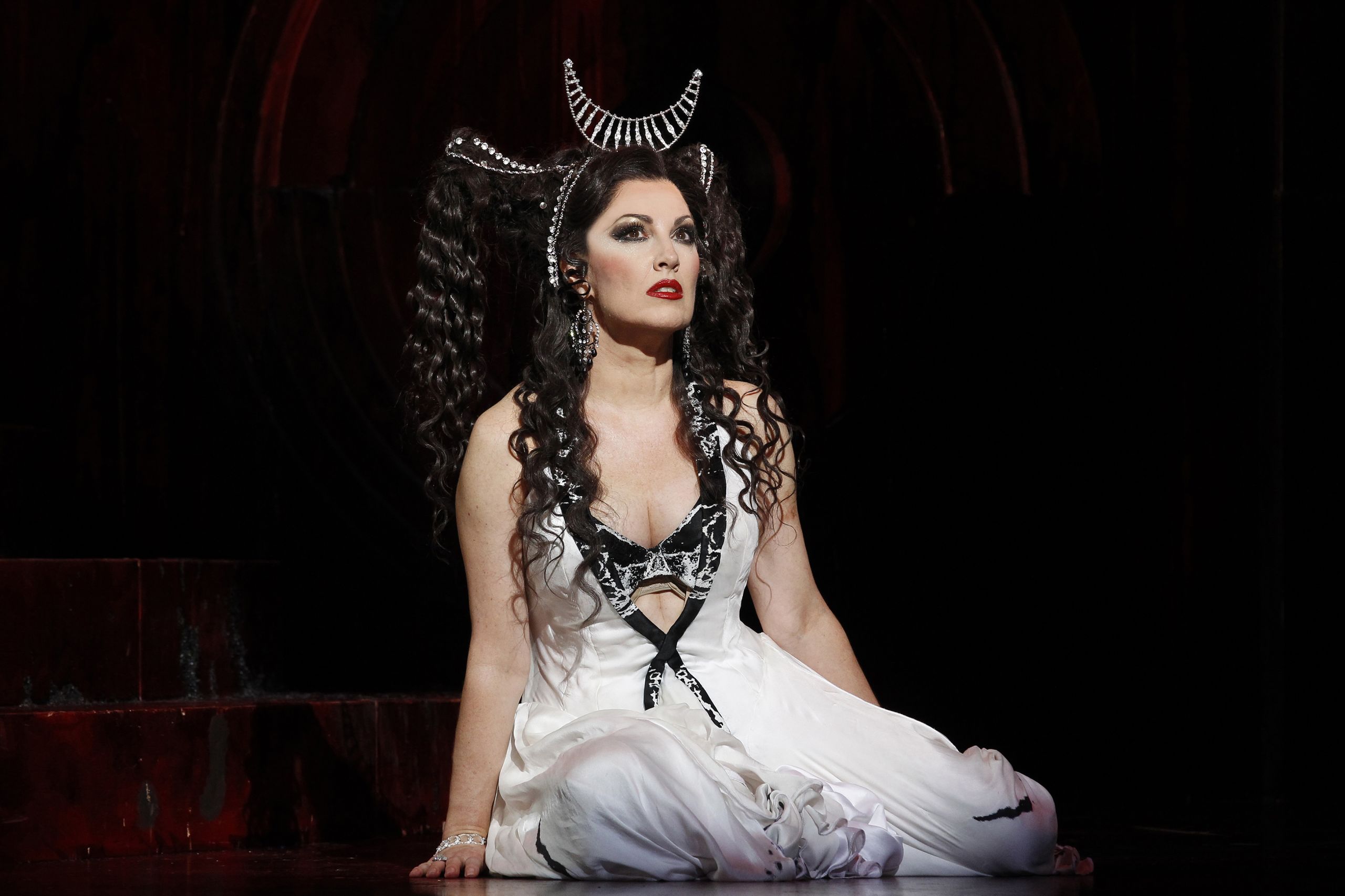 Photo: Jeff Busby. Salome, Opera Australia, 2012
Character doesn't just matter in theatre. But capturing character in opera poses its own challenges.
"In opera, character is terribly important, but they are singing. You are looking for the shot where they are clearly an opera singer, but they are not just standing there with their mouth open."
Whether in opera or drama, one thing a photograph can do is to isolate an introspective moment for a character. When we see the image, separated from the flow of the plot or the music, we can take the time to contemplate their difficult choices. Here Cheryl Barker as Salome ponders her next move…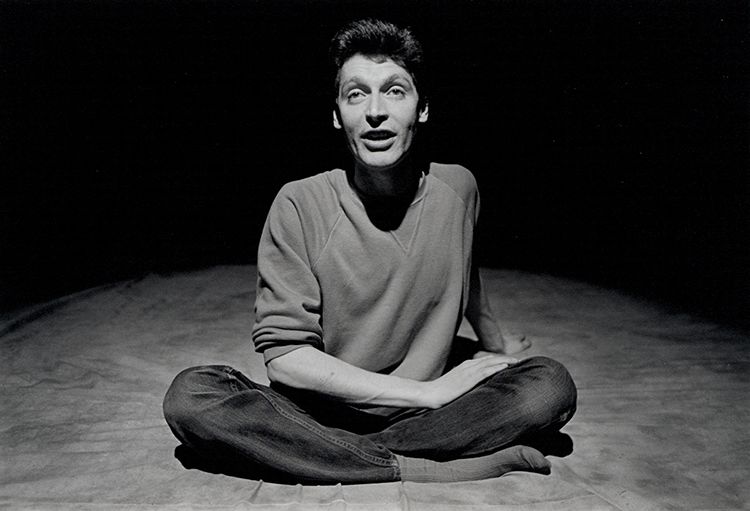 Photo: Robert Colvin. Torch Song Trilogy, 1984
…while Tony Sheldon's face and body tells his own character's story.
"He is totally in character – the hand, the socks. Sheldon's such a fine actor. He has a wonderful face and he uses it."
"As photographers, how can we contribute to the audience's experience of the artist and the character? Can we bring it home, so later generations can see just how clear these artists were in that moment, and what they were offering?"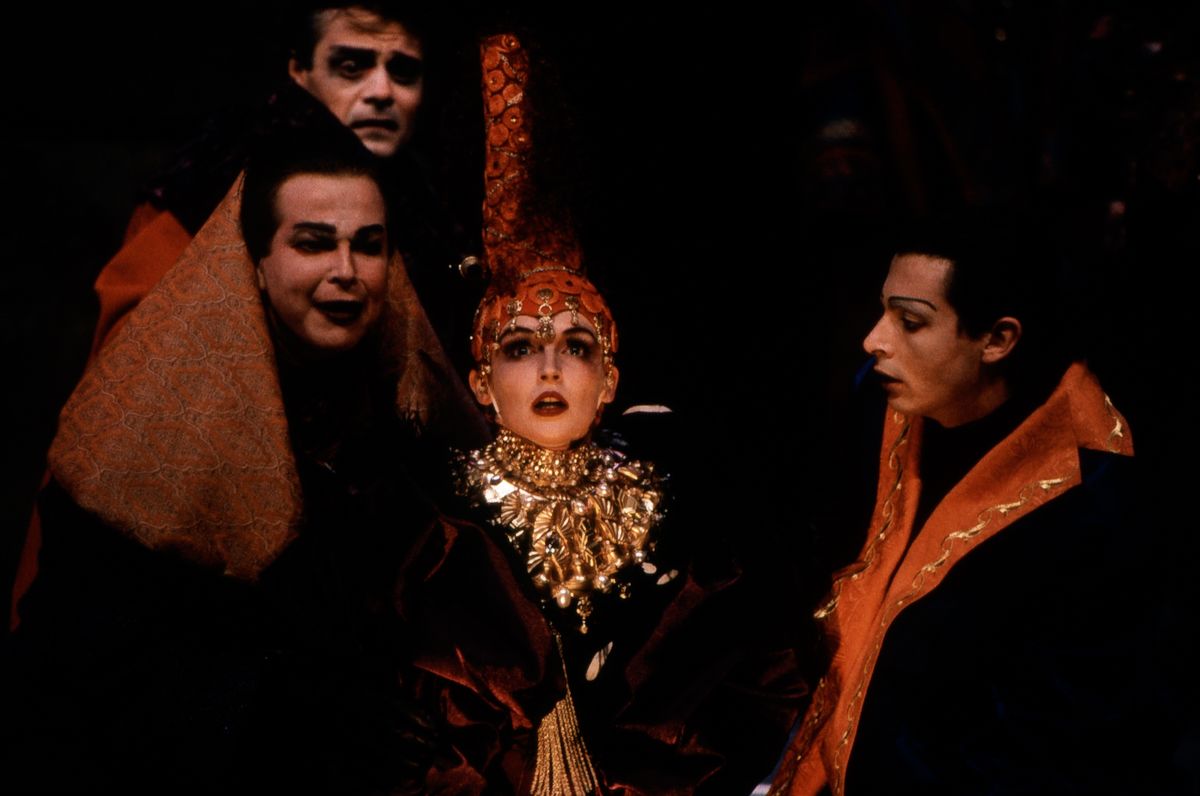 Photo: Branco Gaica. Richard III, Bell Shakespeare, 1993
When multiple characters are on stage, the photographer's choice of framing and focus makes a statement about how they relate to each other. In this way we get a sense of dynamism even in a still photograph.
"Branco Gaica is another photographer who has an unerring knack of referencing the classics in his photography, a little bit of a European sensibility.  He is always a very, very clever photographer."
"People silhouetted… the slightly moved character…"
"…this is a device that we constantly use to create a sense of emotion in the image…"
"…a sense of the impending conversation to be had."
"What's about to happen?"
"How do fashions in art, and design, and style inform a photographer as to how to take a photograph?"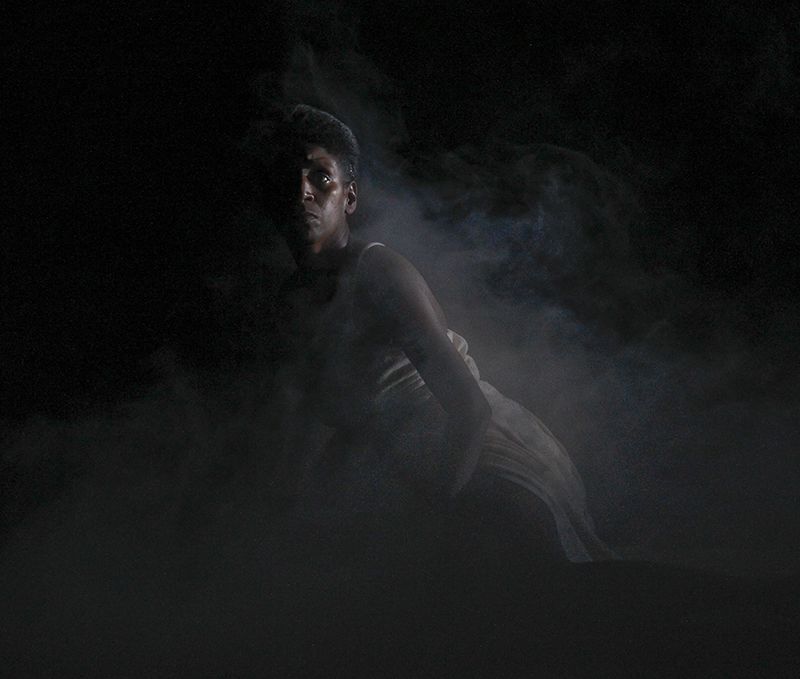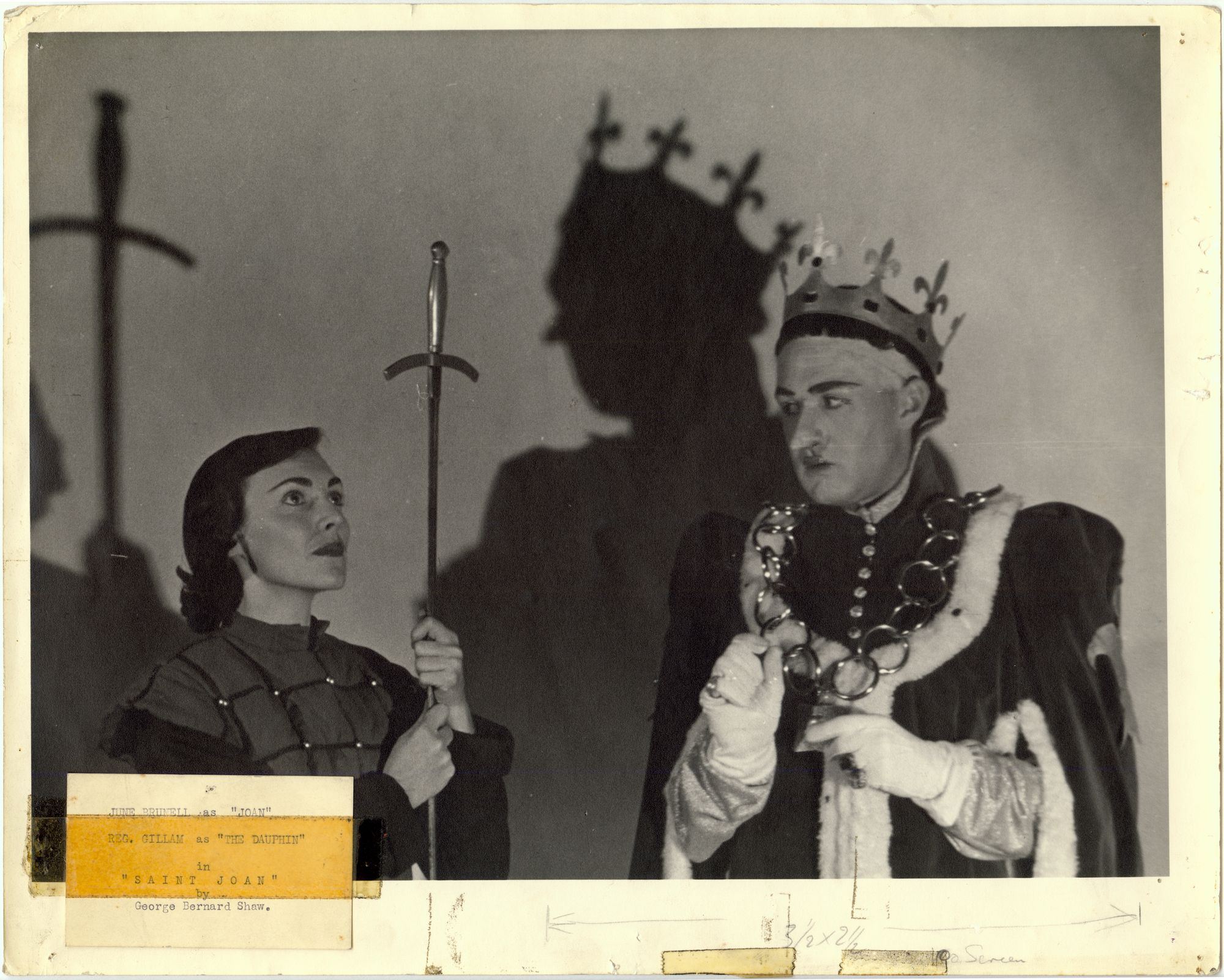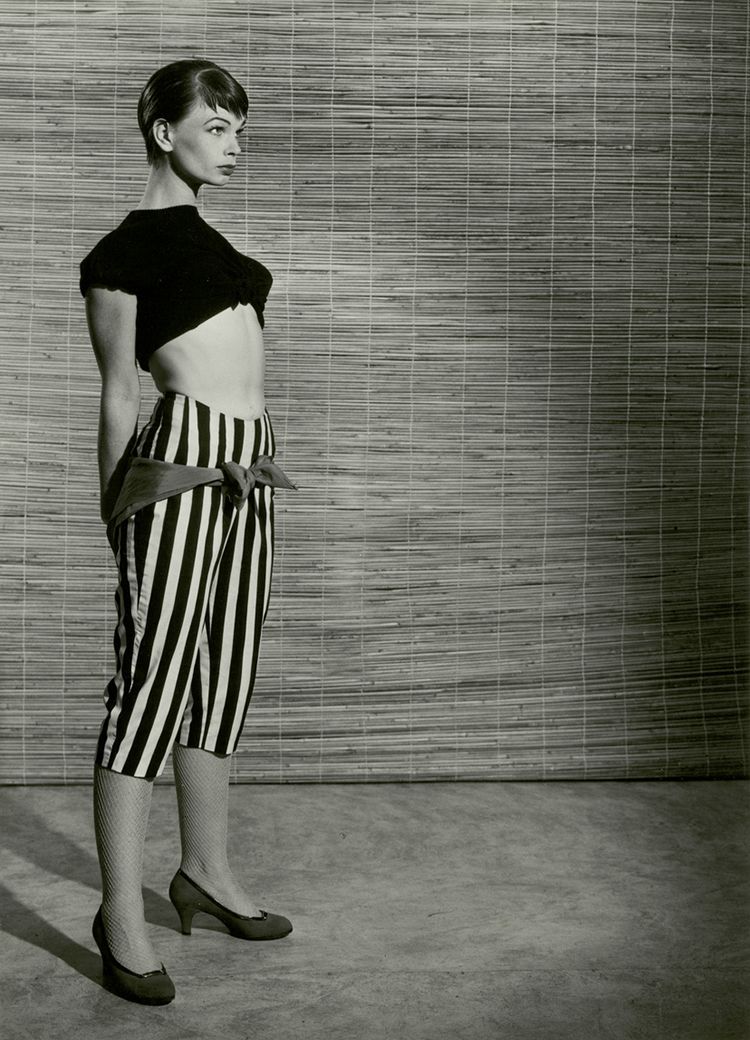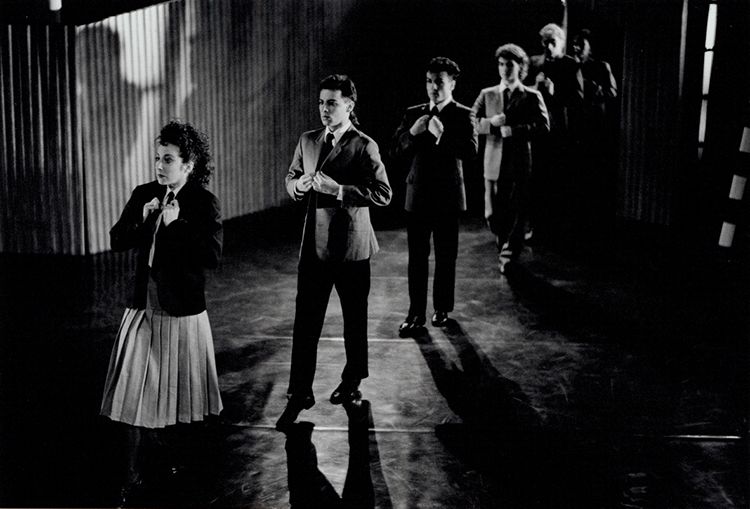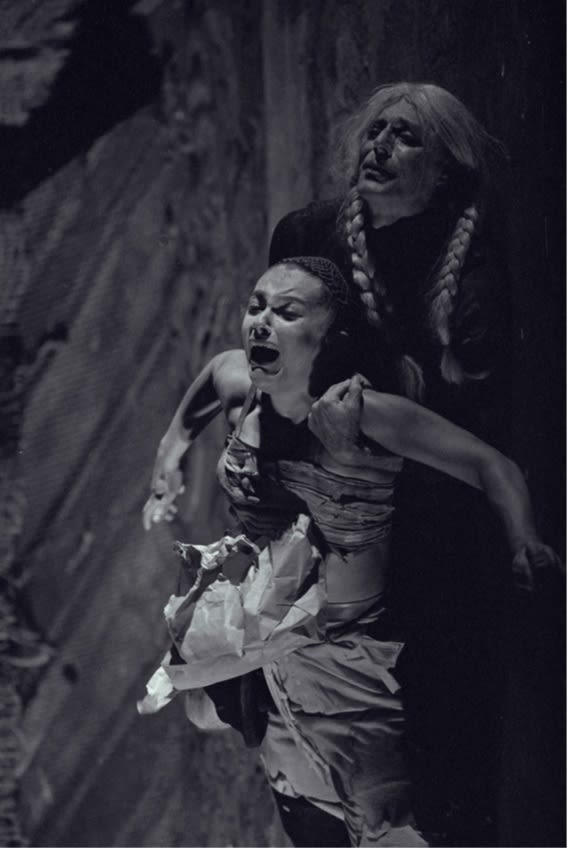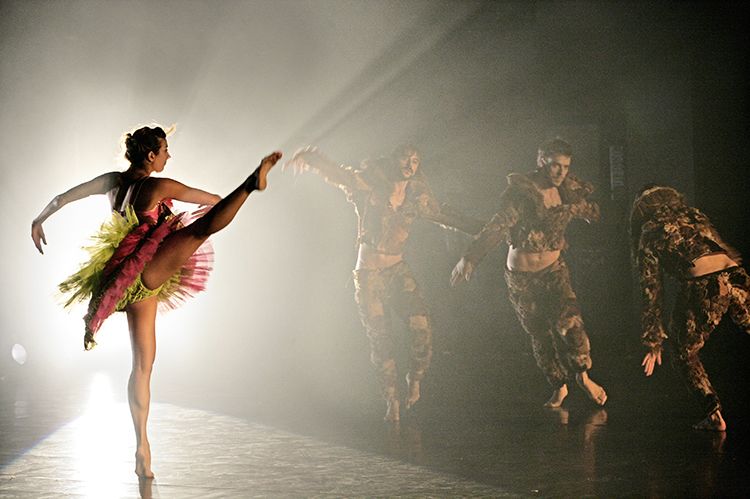 Light and shade are the photographer's most fundamental tools. They are also a key part of production design. Without light we cannot see the performance, but when darkness conceals part of a scene we feel a sense of intrigue and mystery. Manipulating light creates a sense of drama, atmosphere and emotion.
Over the years, stage photography and stage lighting have evolved in tandem. Photographers respond to the lighting design but also to the visual fashions of the world around them.
It can feel as though the spirit of the times is expressed through the use of light and shade, from the foreboding shades of the 1940s, to today's bright and eyecatching publicity photographs.
Stage photographers of the 1940s and early 1950s like Helmut Newton were heavily influenced by the work of surrealists such as Man Ray, for whom deep shadows were like an expression of subconscious fear. Newton, later internationally famous for his photography of the nude, photographed his wife, June Brunell, in her theatre roles in 1950s Melbourne.
"The shadow of the sword making a cross – it says it all. Shadows meant something in those days. We live in a world without shadows now. There's too much lighting, and because people shoot everything on iPhones, everything's very flat."
In times of war and austerity, dark shadows seem to play on the ominous fears of the times.
"A photographer's tool is thought of as a camera, but our tools also include the historic design, style and zeitgeist. And that reflects a show which is itself reflecting the time. You need sensitivity and responsiveness and, sometimes, a lighter touch."
The prosperous post-Olympic Melbourne of the late 1950s had become a more optimistic place. This can be seen in the clear light and spacious air of Harry Jay's photographic portrait of Tikki Taylor in The Pajama Game, the 1957 J. C. Williamson production that made her a star.
By the 1970s and early 1980s, with the emergence of a vigorous independent theatre that questioned political complacency and consumer values, a more dramatic use of light and shade came back in vogue both in productions, and the way they were photographed.
Robert Colvin's images of the Australian Dance Theatre made use of an unexpected light source:
"This is a poised moment. Theatre floors are often very messy with tape markings, but for dance they are often nice and clean. So if you can get a bit higher, any light coming in at an angle will give you a nice shine off the floor."
Jeff Busby photographed Barrie Kosky's controversial production of Faust for Melbourne Theatre Company (MTC) in 1993. Once again, the production style was reflected in the photographer's use of the tools of light and shade, this time producing gritty, visceral images in keeping with the cultural mood in recession-hit Melbourne.
"Everything about it says early 90s to me. I can't think of that time without thinking of black and white negatives. It was at the bottom of a nasty recession, a response to the 'greed is good' decade, and such strong work was produced."
Busby used the stage lighting as a tool to striking effect in silhouetting the ballerina in Phillip Adams BalletLab's Brindabella, performed at the Malthouse Theatre. Such effects of light depend on a combination of careful planning and split-second timing.
"Malthouse has the perfect rake [the slope of the stalls], and I could prowl up and down, following her and keeping the light behind her. I knew that there would be flare from the light but she would be sharp. I knew that the boys could go into shadow, because there is that little highlight down the left edge of their bodies that would hold them in the image."
"As soon as you take a photograph, abstraction is a given. A photograph is a two dimensional image representing a three dimensional scene."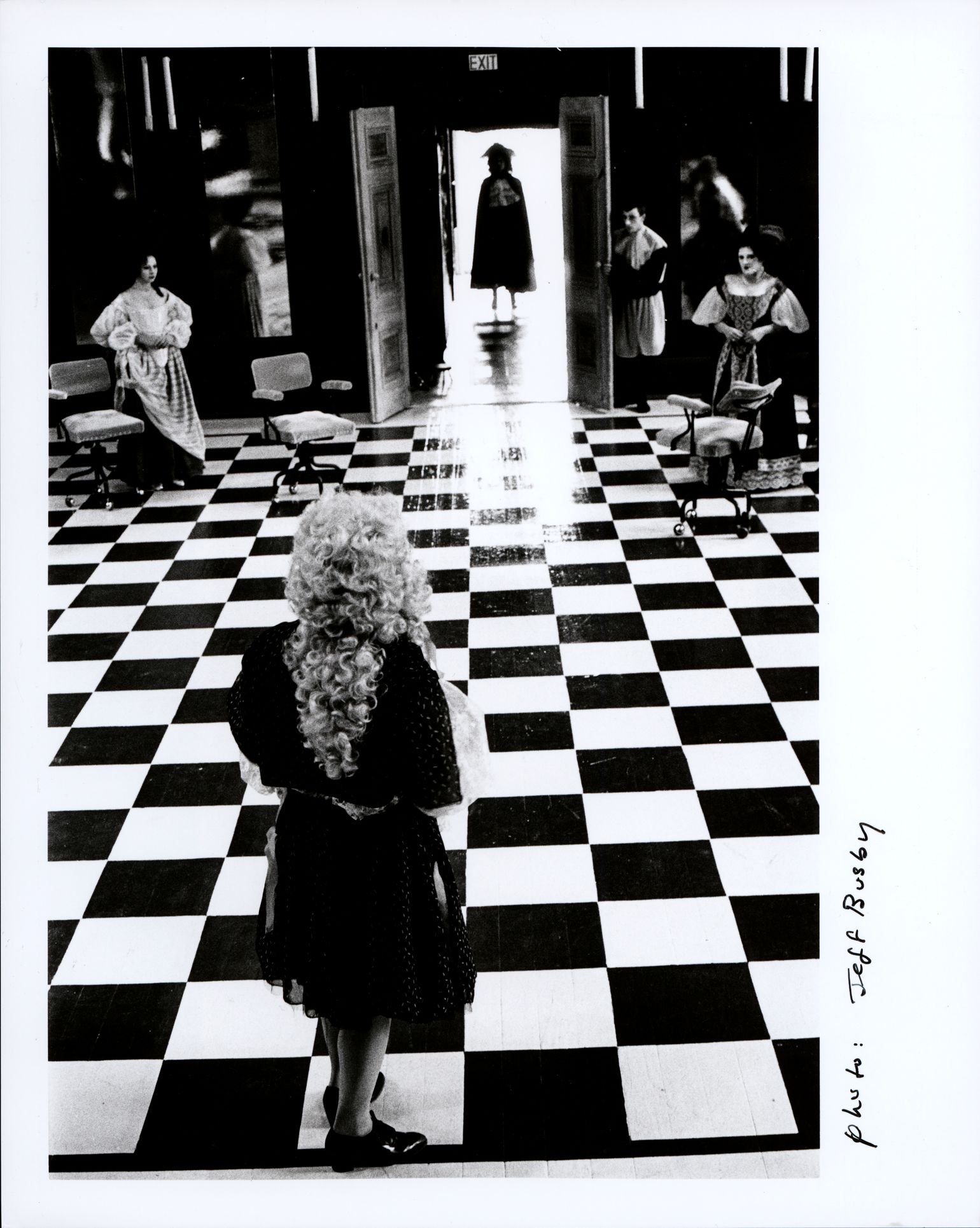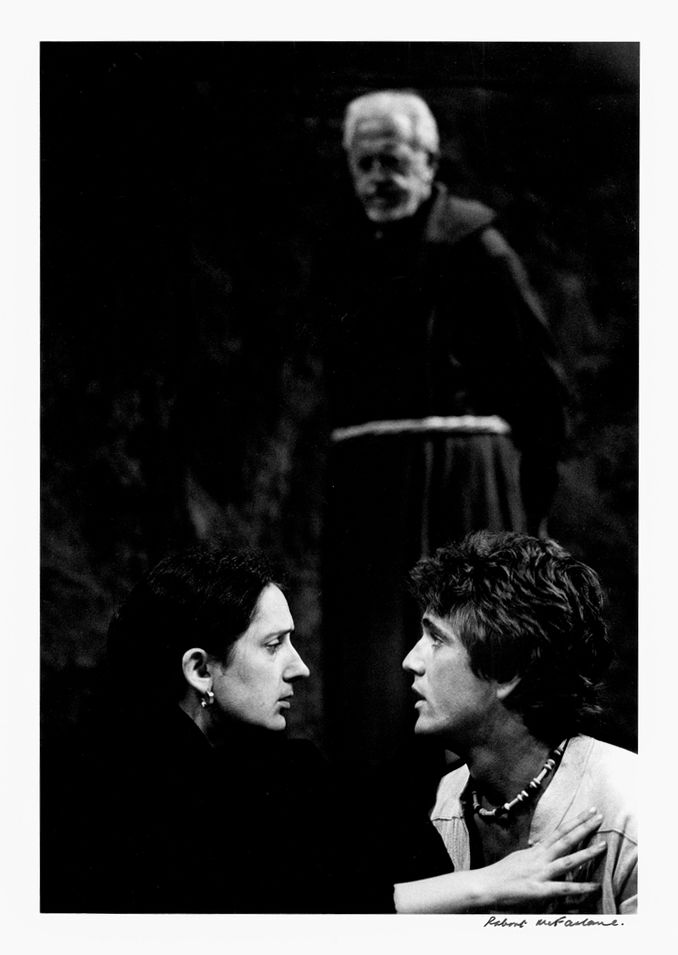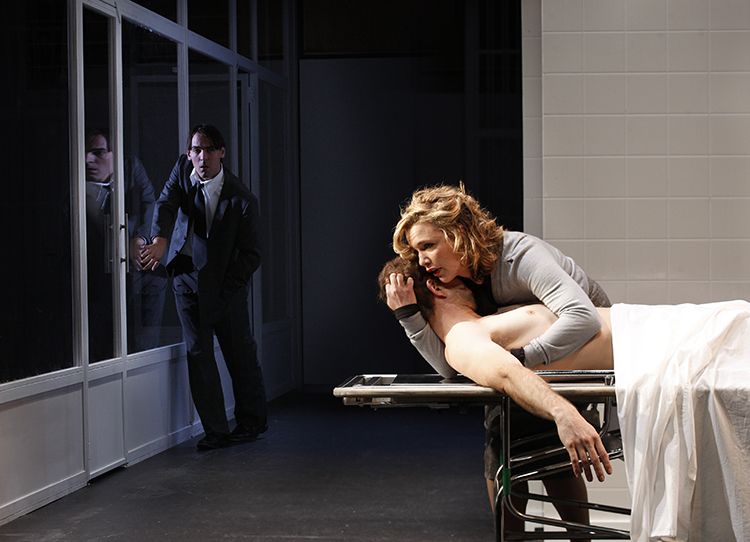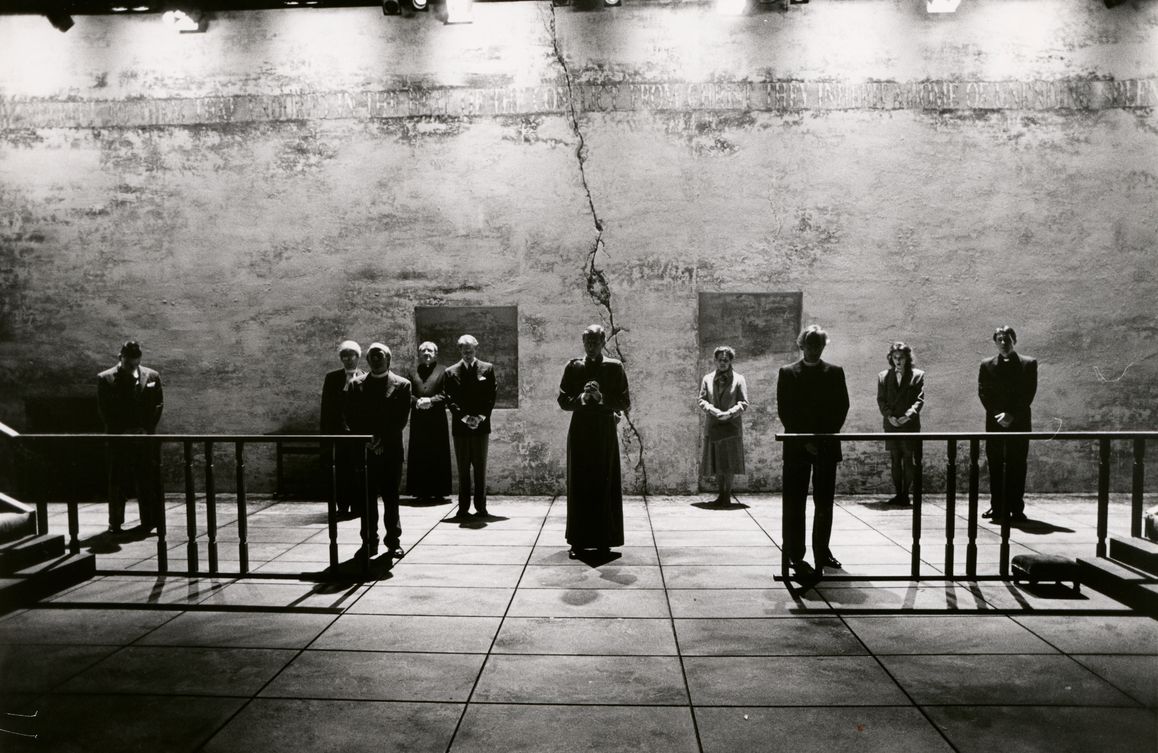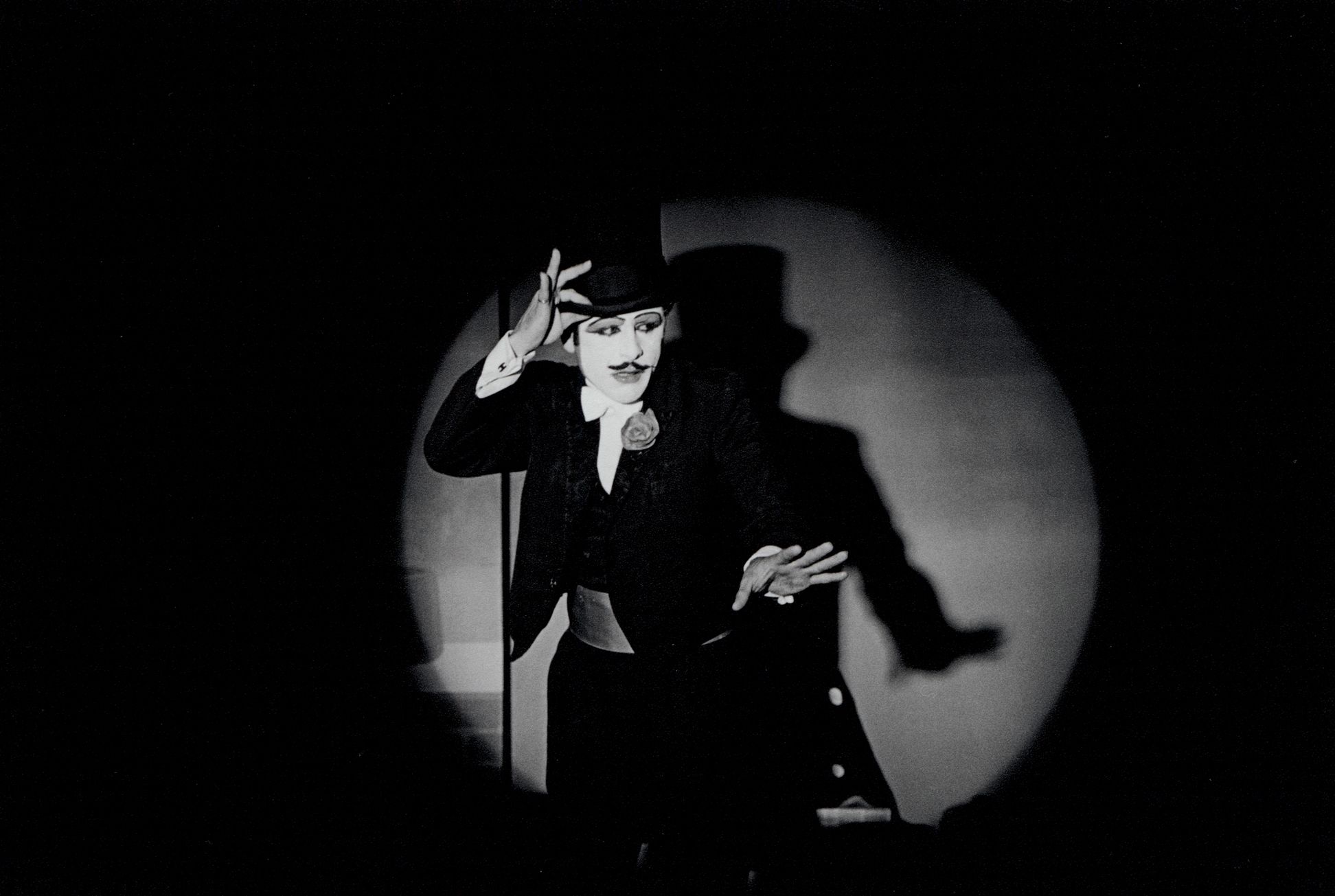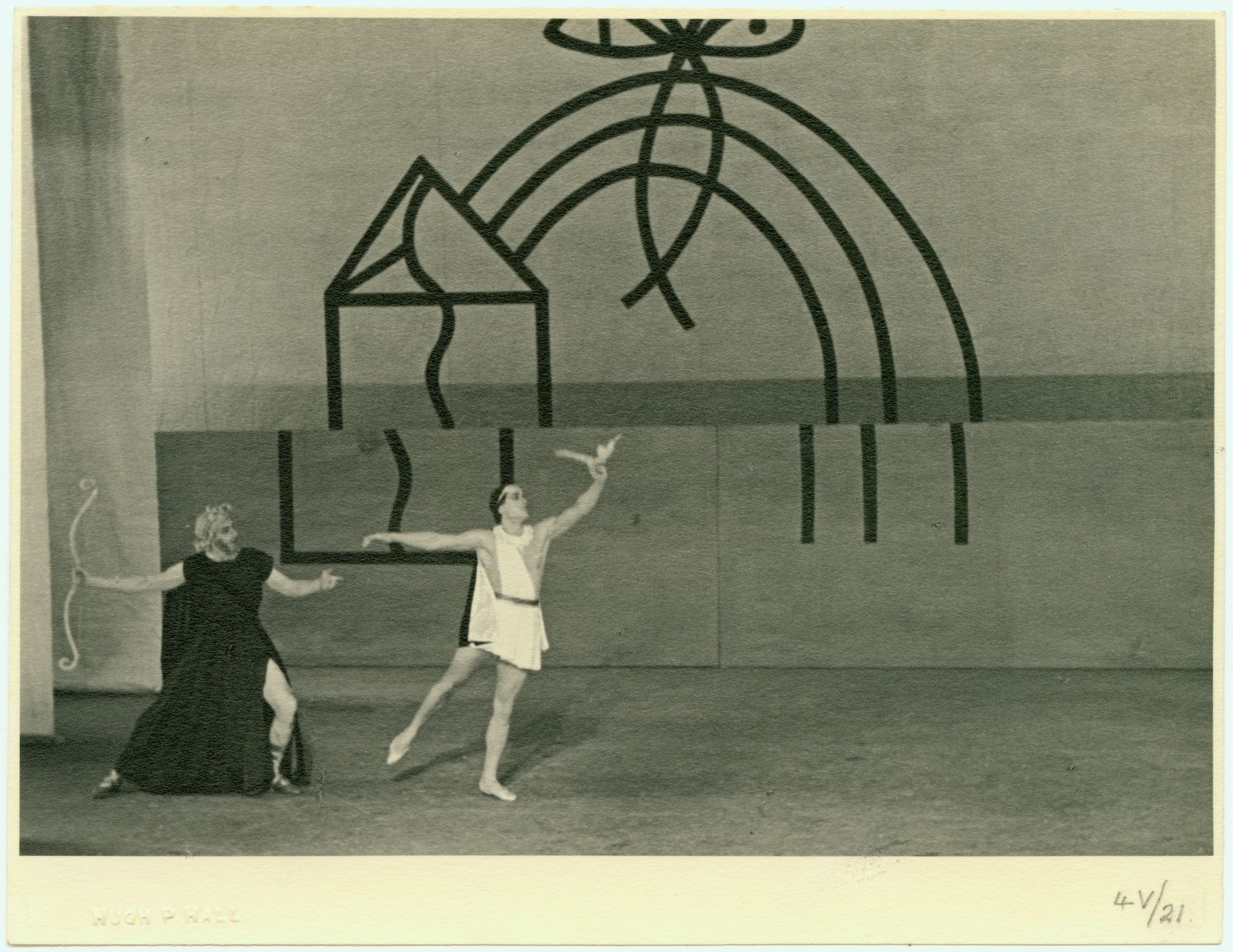 The photographer's choice of how to frame a three dimensional scene can shape how we see the show. Many of the most effective stage photographs use a sense of depth to illustrate the drama of the scene.
The lines on the checkered floor in this photograph of The Misanthrope at the Anthill Theatre in South Melbourne lead our eyes straight to the mysterious figure silhouetted in the doorway. The positioning of the figures in space gives us clues about their relationship to each other.
The audience for a show sees the whole stage, but often focus their attention on only part of it. So a photographer needs to choose what to include – and what to keep in focus.
Doing this, they are not only interpreting the show, they are creating a sense of anticipation. Who is that shadowy figure behind Mel Gibson and Kerry Walker in this scene in Nimrod's Romeo and Juliet? We can't help but start filling in the story in our minds as we look at the photograph.
Techniques like this are about more than just creating an attractive looking photograph. A well-composed image can give us more than just aesthetic pleasure: it can connect us with the deep emotions inherent in great works of art.
"Good technique really does give you insight into emotion. An open image doesn't tell you how to think, it just allows you to feel."
Space is another vital tool for a photographer. The frame does not have to be filled with people. Stepping back and including more space around the figures on stage can give a better sense of how the production works.
"The marketing people want close-ups. But once you have honed in, when do you lose the sense of what the show is about? I love the mise en scene [arrangement of actors and scenery] here. It's a massive difference to the Melbourne Theatre Company version of this show, which I photographed."
The arrangement of scenery, props and figures within space and depth can be used create a scene that draws us into the story.
Leaving space around the figures on stage can be an effective technique even in smaller scale productions, as in this evocative image by Robert Colvin of magician Sam Angelico at the Last Laugh theatre restaurant.
"Sam is so stylish. The placement of the figure in the frame makes you feel like you are there; Robert Colvin didn't feel the need to get in closer."
Hugh P. Hall photographed the Original Ballet Russes' hugely influential tour of Australia in the late 1930s. By giving space to the striking modernist backcloth of the production, (designed by Sidney Nolan) we can see just what seemed so radical to Australian audiences.
"That is stage lighting of the time. It's a quiet moment. A really good shot. It's a gem in the collection."
"The use of the wide angle here… the lead from the telephone."
"By seeing the photograph we are the conversation at the other end – it's so clever!"
"That cable that goes off the bottom – that's the lead that goes to you, we are listening to her."
"The sense that something is about to happen is such an important concept for me, the sense of before and after, even though an image is still."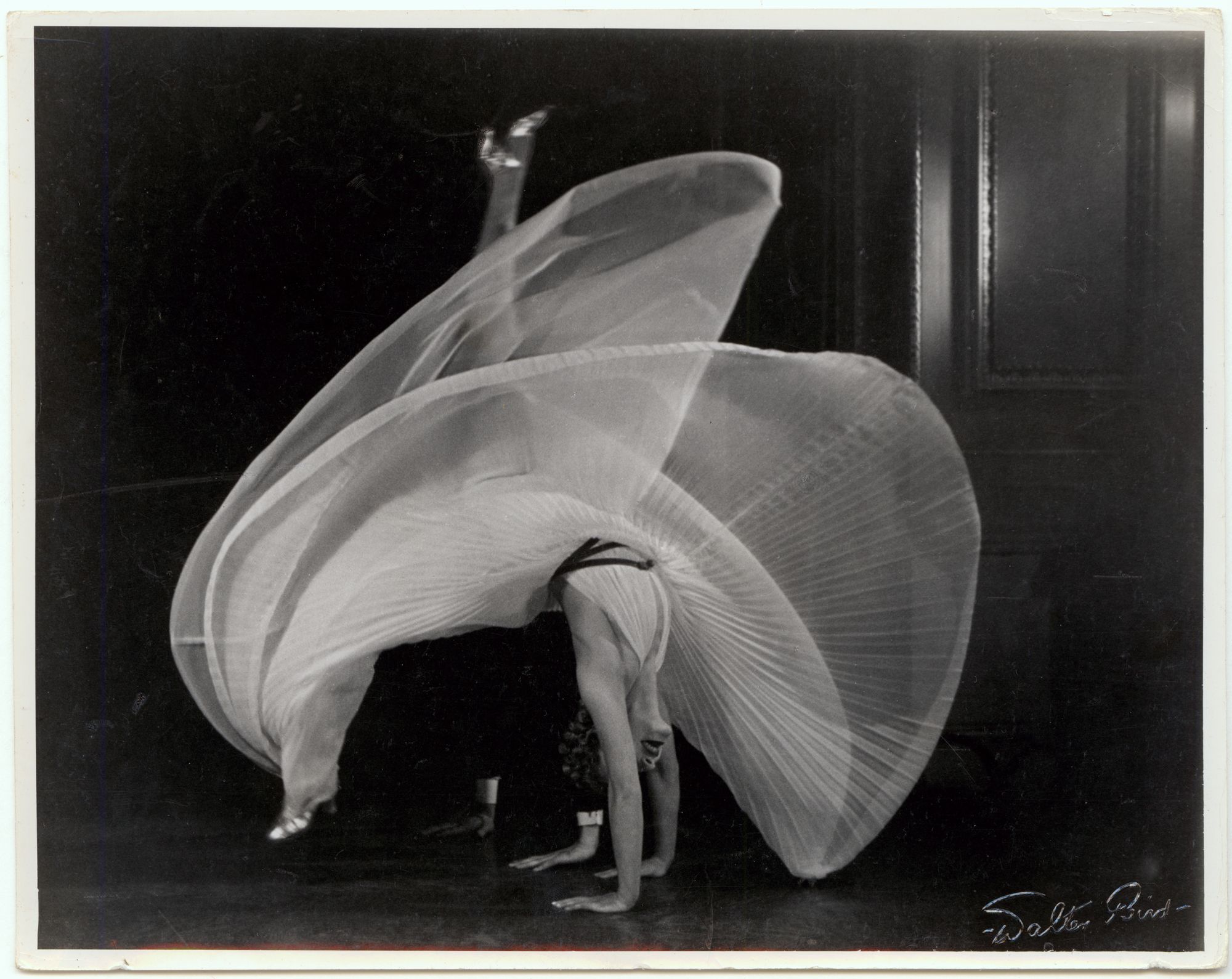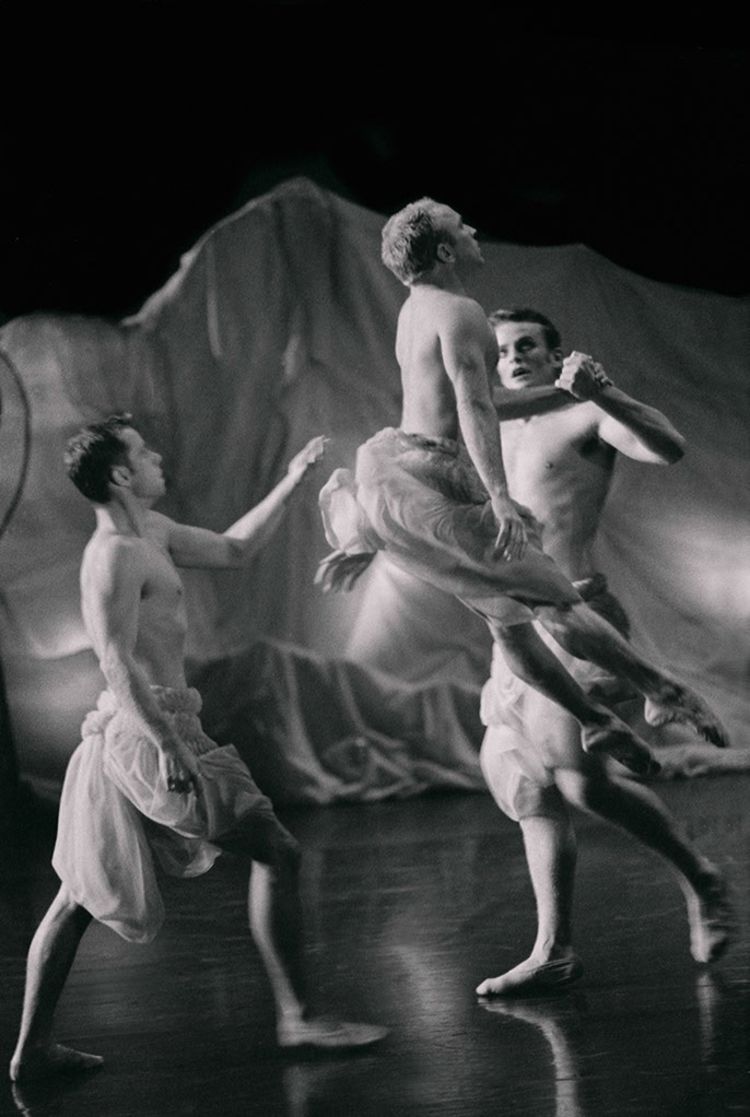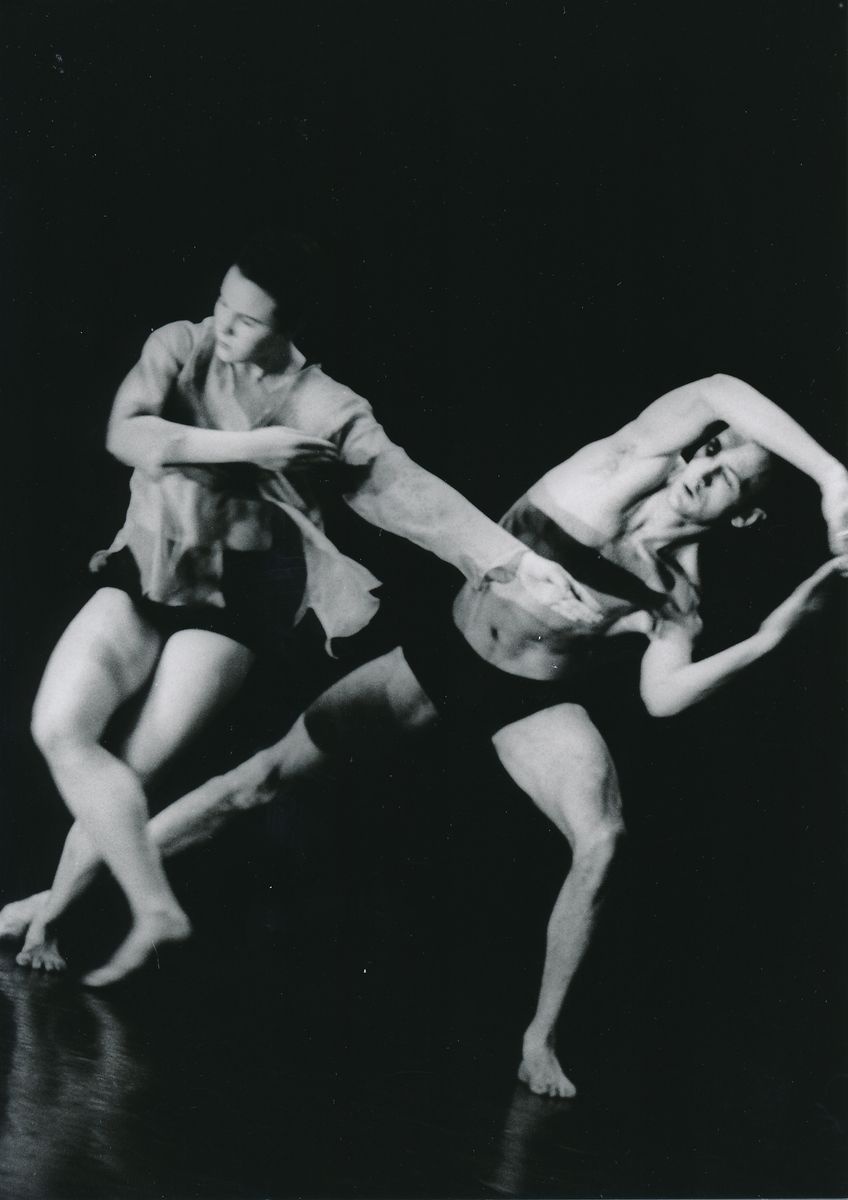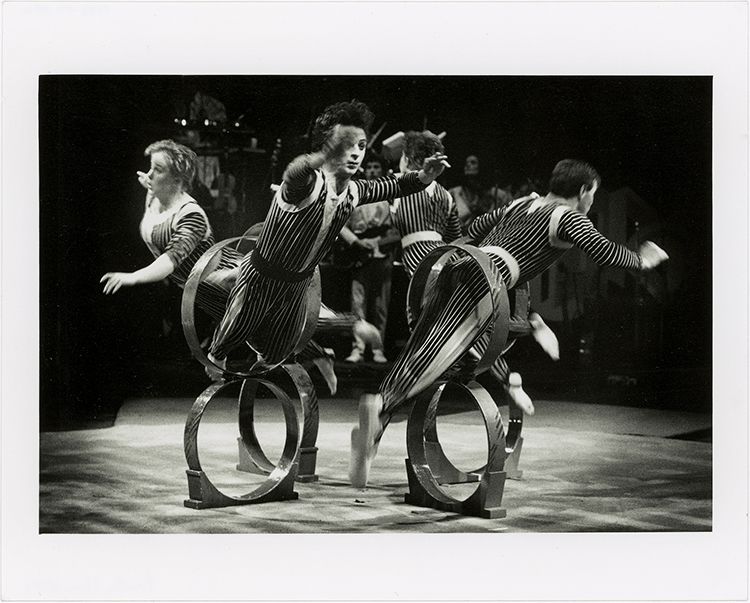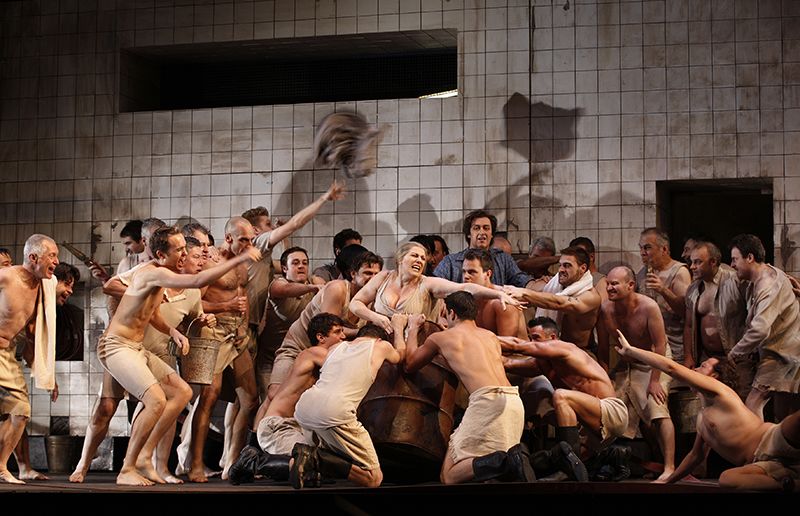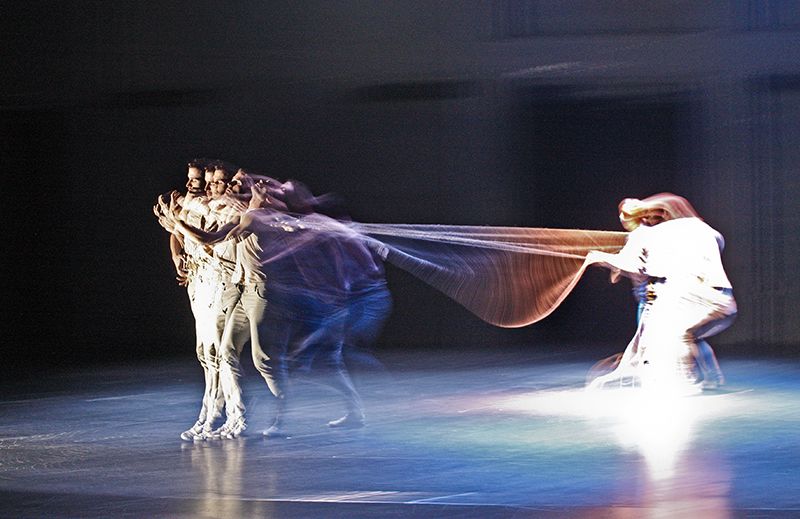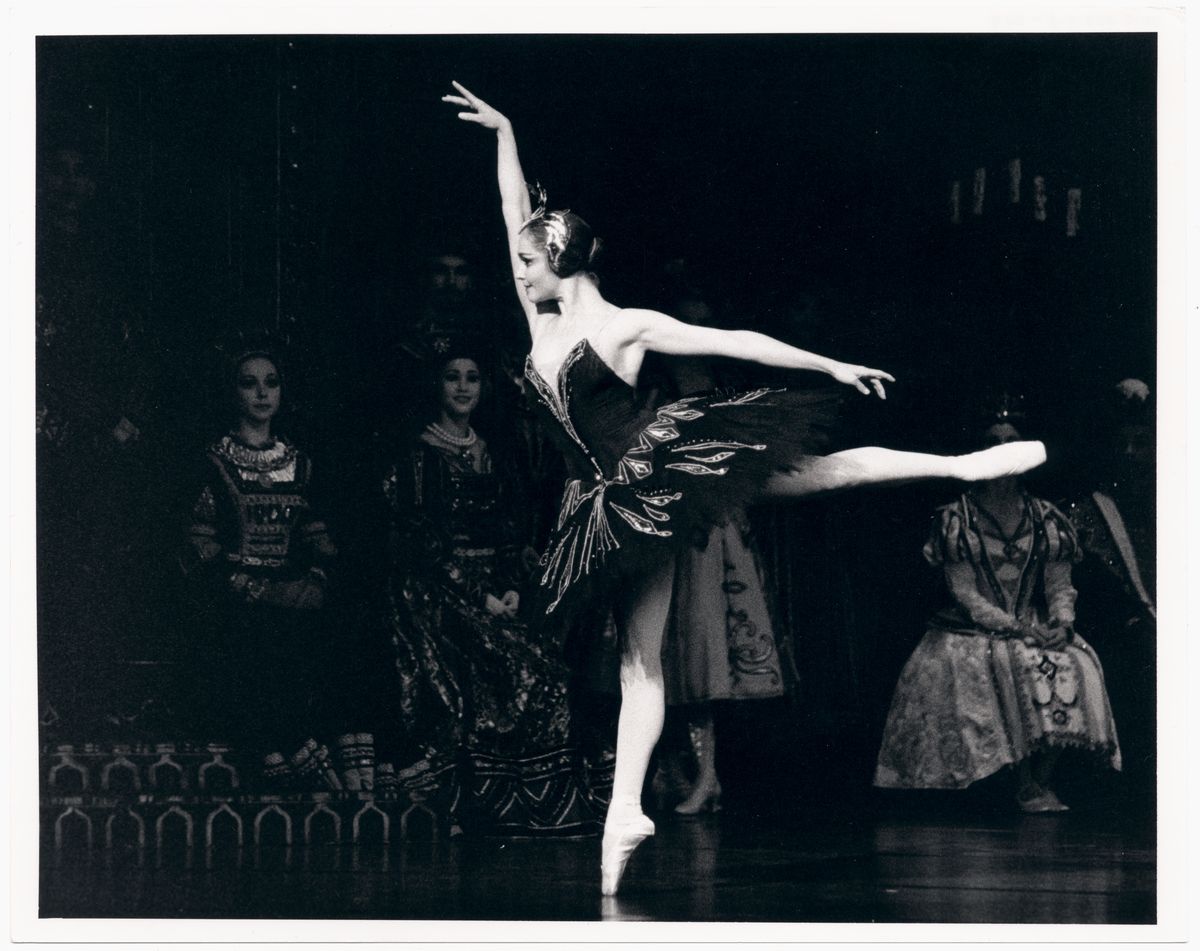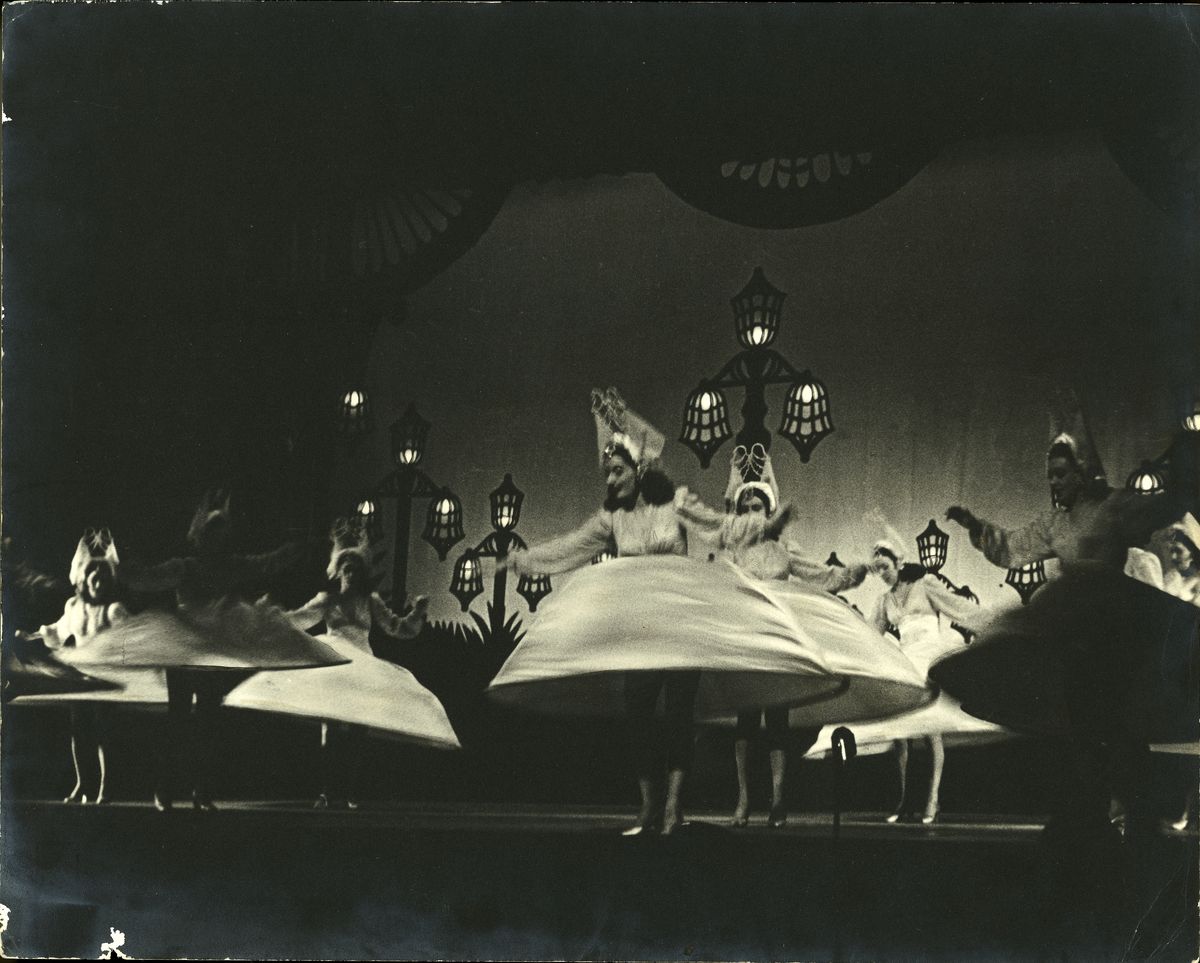 The performing arts are arts of movement. Dancers move, and so do actors, singers and circus performers. Their motion can be beautiful in itself, but it also creates emotion and tells a story.
Photography is about creating a still image. Or is it?
Photographs are often described as a moment frozen in time, but many performance photographs are full of a sense of movement.
When you watch a dancer in the air, your mind doesn't perceive their leap as a series of moments, but as one fluid movement. Rather than simply freezing one moment in time, a good photographer can help your mind fill in the 'before' and 'after', recreating that sense of movement.
"What is real? When they are in the air, these magical moments, they don't really exist in real time in a sense, you don't really see them. When you stop it, what reality have you got there?"
And when your mind fills in the motion, it can also fill in the emotion that the movement expresses.
"The idea that a camera mechanically freezes a moment – if that is the case, how can it be such an emotional trigger? The negatives were made by a machine but there is something else there that transcends time and space."
Much of Heidrun Löhr's work as a photographer is concerned with movement because, as she has said, "to me, movement and motion is life".
Movement can be slow or fast, and it can be in one direction or many.
"Circus is really, really difficult to photograph. Acrobatics look so dazzling when you watch them but in a photograph they can look awkward. Ponch Hawkes has made a great body of work about Circus Oz over the years."
We perceive the movement of a mass of people differently to the motion of an individual and a photographer can capture that sense of a crowd moving as one.
"Francesca Zambello's production of this Shostakovich classic is beautifully blocked and chorographed. It has a political and social edge to it. My job is to get in there and get the really strong emotions but there is a scale component to these operas that's just absolutely magnificent, and you need to try to honour that as well."
Long exposures of moving subjects will create a blurred image. Traditional photographic technique prizes sharpness, but blur can be a powerful tool to capture motion.
"I did the image like this because there was a stroboscopic lighting effect. I took a time exposure. The figures on the right, who haven't moved as much, have kept copping the light, whereas the guy on the left has stepped one, two, three out, and then he's pulled back in. I love it."
At other times, motion is pure pleasure.
"Here you've got what people love about photography: the perfect moment, the glorious ballerina, just so pretty, so accomplished, so strong."
"Lovely black and white, and everybody's watching her on stage. James McFarlane did a massive body of work for The Australian Ballet over the years. He is a really masterful technician – he really understood ballet. And Lisa Bolte – she was sharp."
By contrast, irregularity in the movement or the image can add to the sense of hectic motion, as in this photograph by Harry Jay, long time photographer of the Tivoli Theatre in Melbourne.
"What a wonderful photographer. Look at the performers' faces – it's chaos! Over time the photographs that don't make the cut for publicity purposes are sometimes the photographs that people are much more interested in later."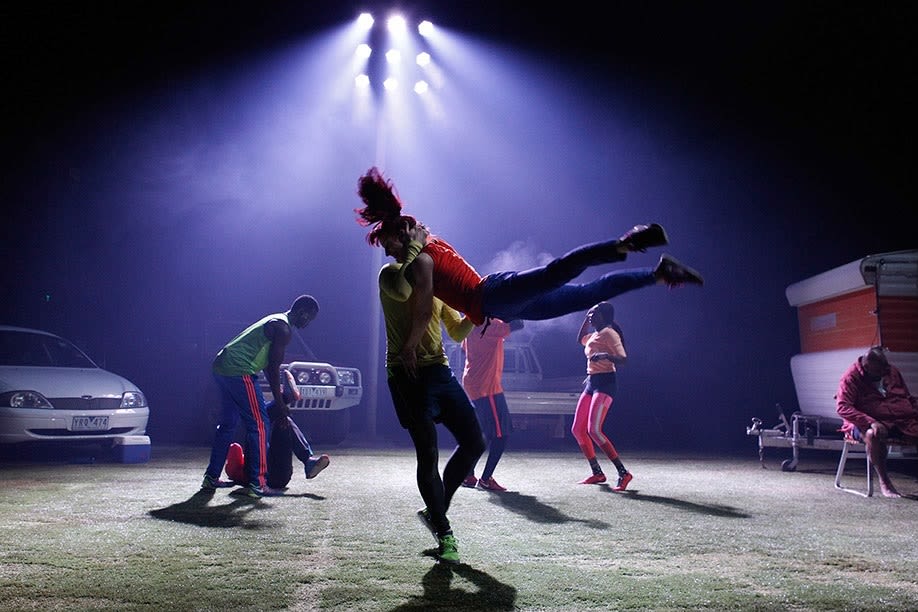 Photos: Jeff Busby. Team of Life, KAGE, 2014
Photos: Jeff Busby. Team of Life, KAGE, 2014
Between the stage
& the audience
"As a photographer you spend a lot of time in that netherworld between the stage and the audience. You are very alone in what you have to do."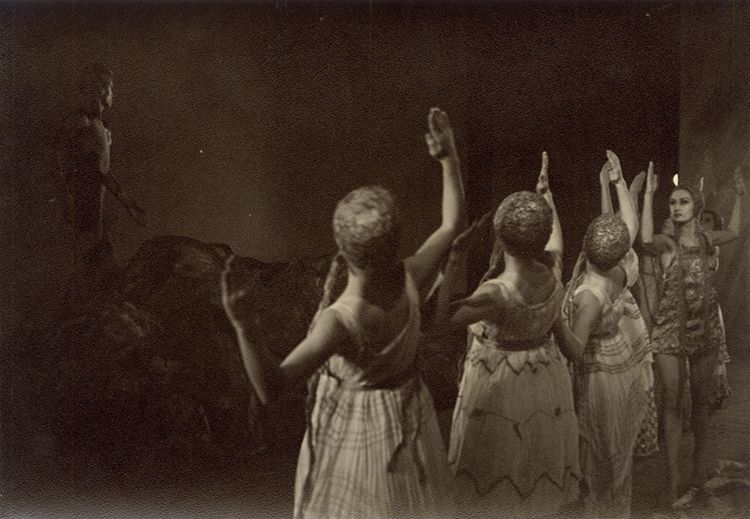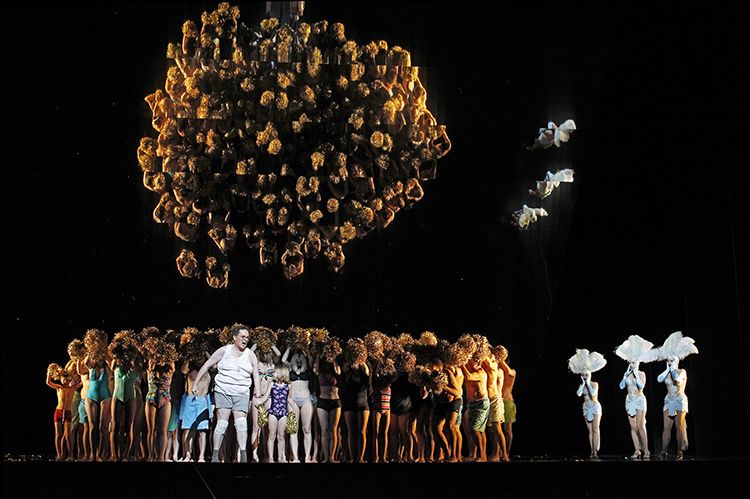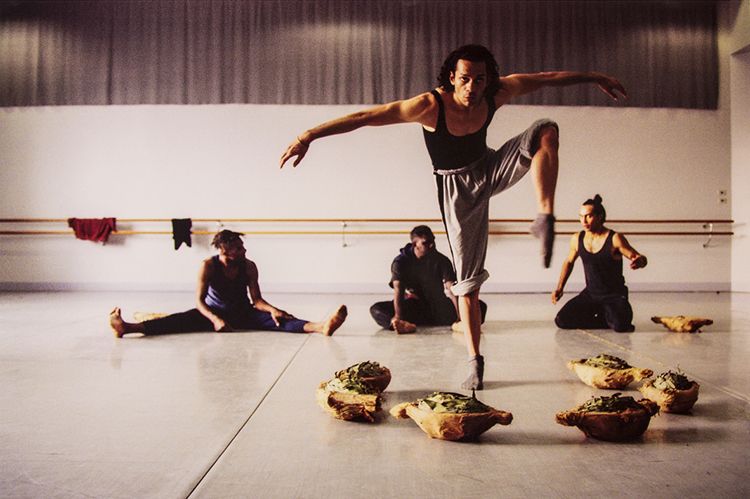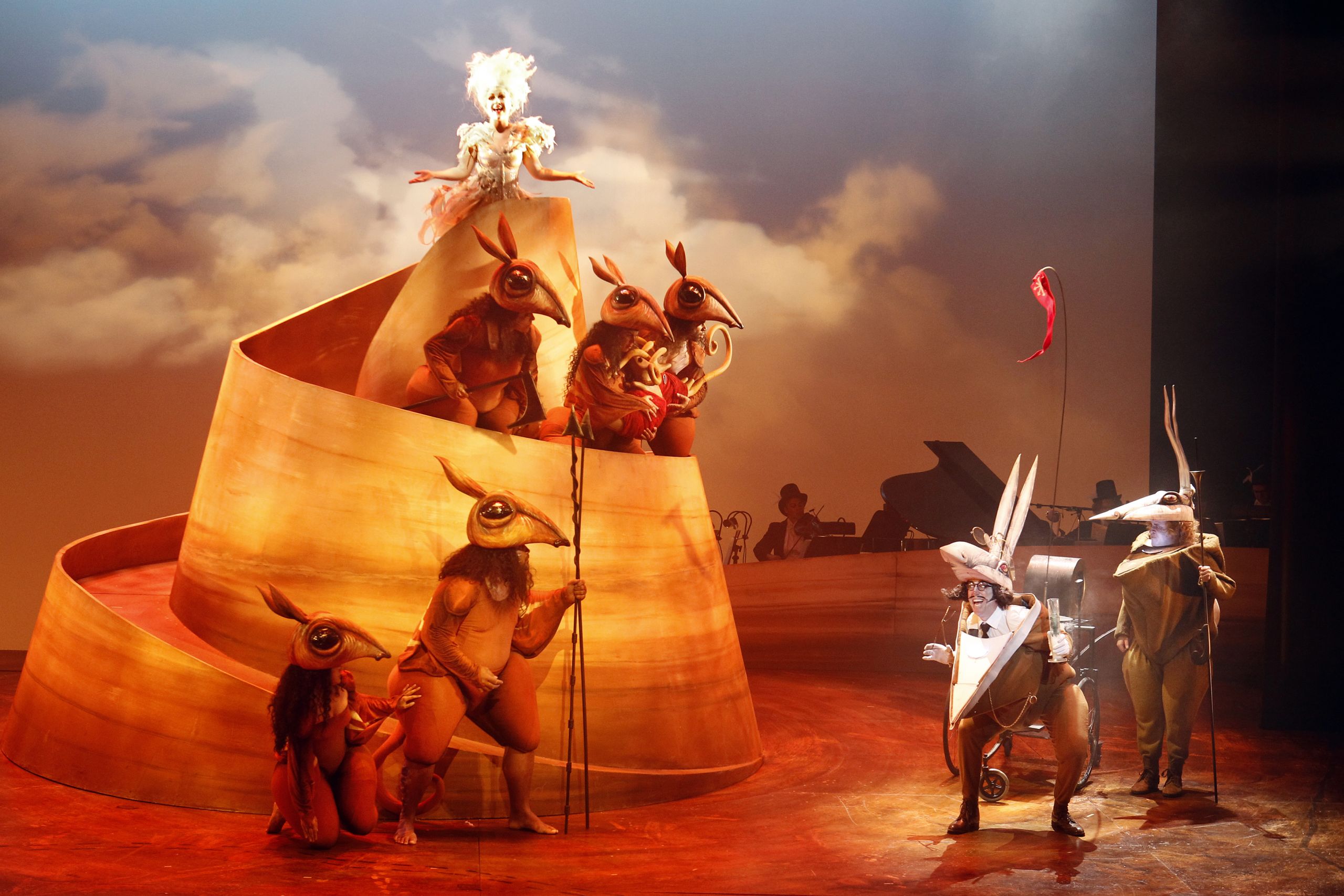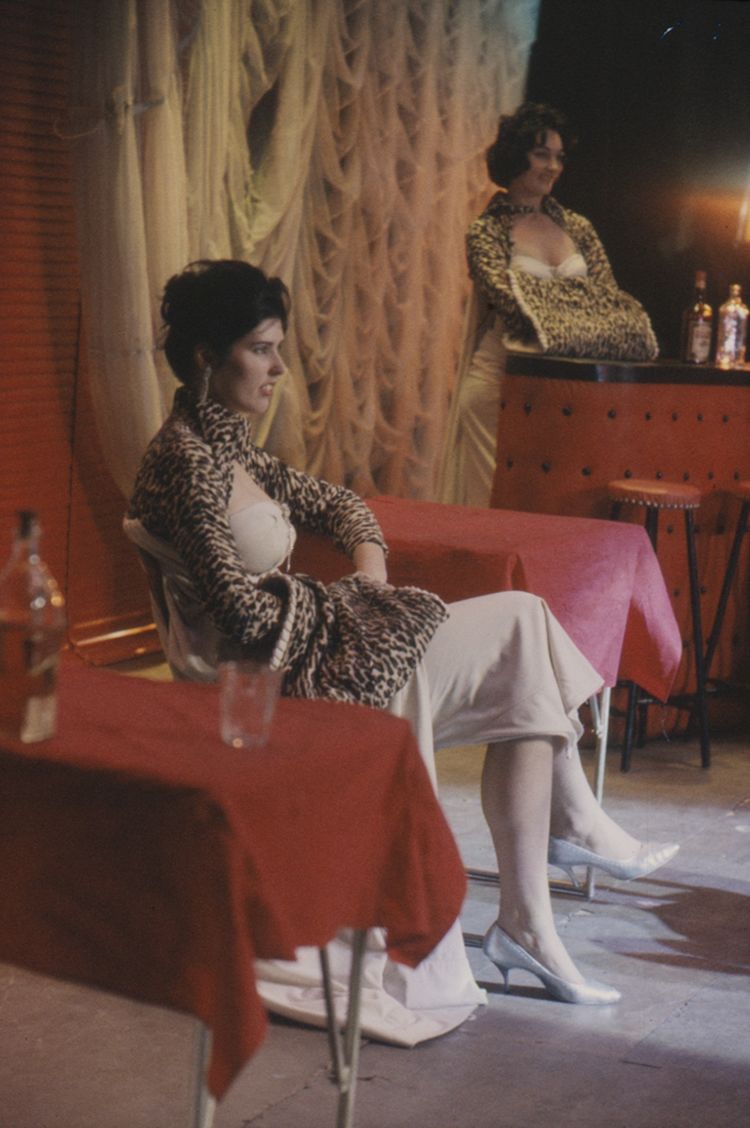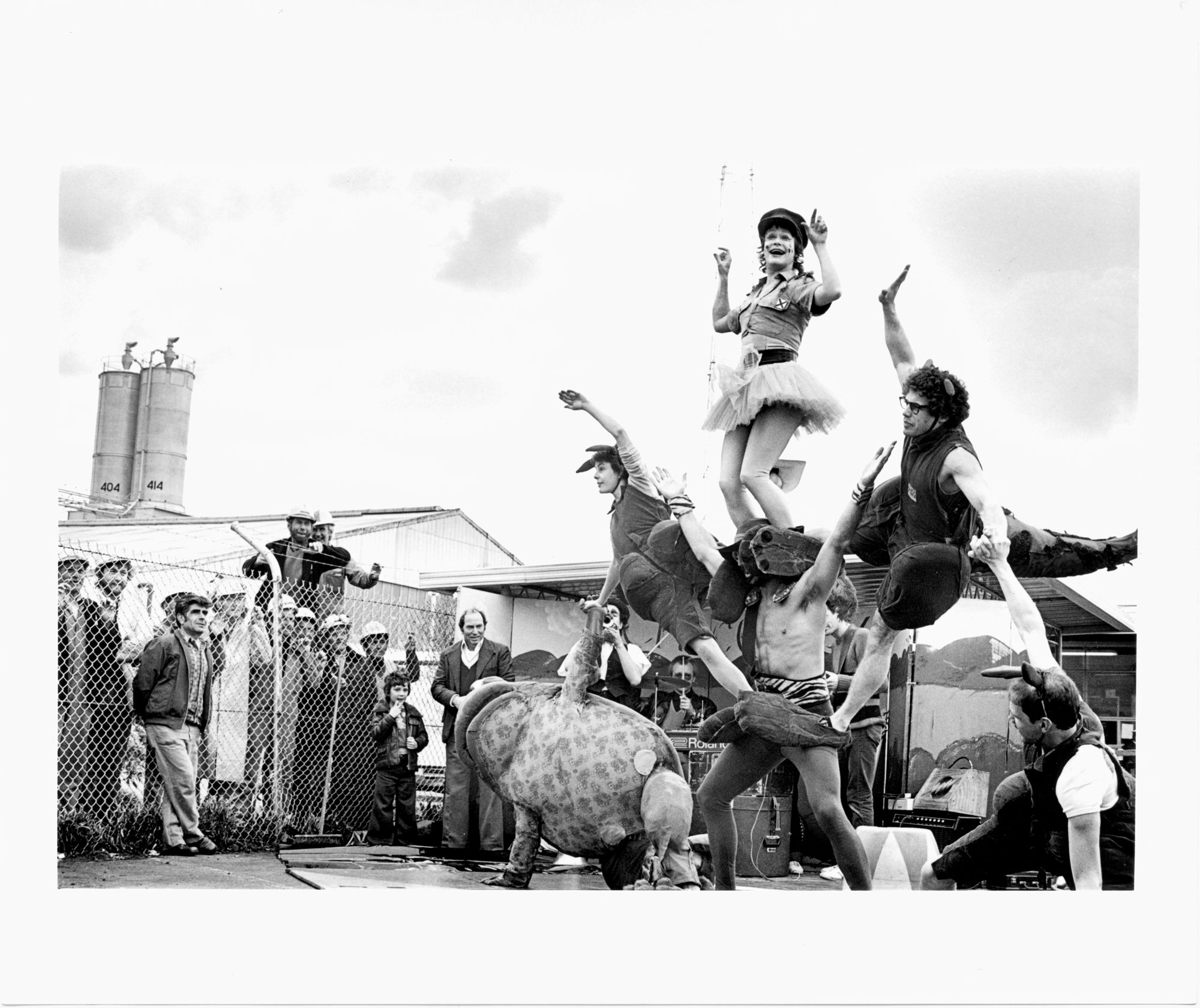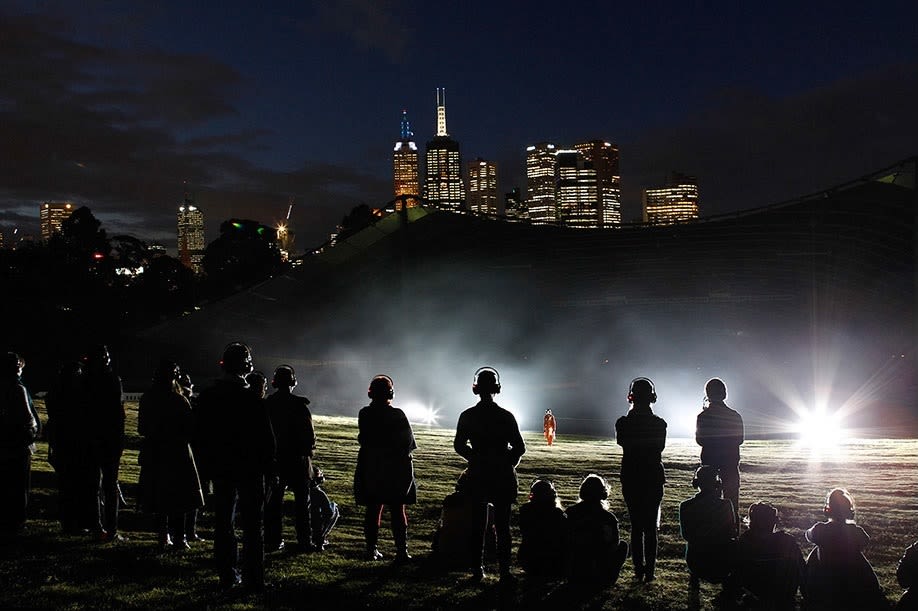 What does it take to be a performance photographer? Technique matters, but so does perspective.
The performers are in a space on stage, interacting in a very carefully organised manner. The creative team and stage crew might be in the wings – but the audience see only what is visible from their own viewpoint.
The photographer moves between these two worlds. They need to understand the performers on stage and the vision of the production's creative team, yet also see things from the perspective of the audience.
"You are uniquely placed to see the whole thing, and come away with an interpretation of it."
The production team want their work to come across well, whether it is a fringe show in a room above a pub or grand opera in the State Theatre.
"The producer puts trust in you to interpret their show. In the time you have, what photographs do you take? How do you photograph a production? How do you capture the grand scale and the brilliant design?"
The photographer comes from outside the production but is able to provide a unique perspective to its participants:
"For the actor or opera singer who is in the moment, you might give them some photographs later, and they love it because suddenly they can see themselves and it is a different experience, a different moment and a different angle to it. It gives them the ability to see themselves from outside and yet the images are still true to them and to what they are doing."
The photographer typically arrives at a moment of tension, as a show prepares for opening night, not yet knowing how an audience will react.
"If you are photographing a production you need to be mindful that you should be a contributor, not just an observer. If you are in that room then you are part of the process."
 "You must pay due respect to the intensity and emotional balance point that everybody is on. You arrive during production week and the last thing anyone needs is another diva."
Such sensitivity reflects Busby's strong sense of the ethical responsibility of the photographer.
"The photographer's role has evolved during my career. When I started out [in 1978] there was a sense that I was part of the performance machine, but over time I have developed the skills to give all the creatives and artists their due. "
"Being a performer is a difficult profession. A photographer has a duty of care: photographs stick around for a long time. I am very conscious of making sure that no photograph goes through, that is awkward for an opera singer, dancer or actor."
For some photographers, the ethics of photography include a social and political imperative. Performance photography, like performance itself, can be a vehicle for protest.
Circus Oz have long been known for their strong political stance, and Ponch Hawkes has documented their activism, like this performance outside the gates of the Union Carbide factory in Melbourne in 1979.
"It was a brutal time in the late 1970s, early 1980s. It was tough. It's a great shot, right through to how you can see the Union Carbide factory behind. She's brought that all in."
Sometimes the photographer blurs the boundary between audience and performer, and the viewers become part of the shot. Whatever the venue, the photographer brings their understanding of both photography and the performing arts.
"You learn to see, you learn to record, you learn technical skills, and you absorb the spirit of theatre and the arts. And you learn what makes show business tick, which is extraordinary teamwork."
"Black and whites take a lot of heat out, they take a lot of information out, but they bring something else in."
"With black and white you automatically take that first step that says, 'I'm through the looking glass here', this is not real."
Perhaps the biggest shift in the expectations of the performance photographer in recent years has been the greater demand for colour over black and white photography.
Productions of Samuel Beckett's Endgame are constrained by Beckett's detailed instructions for how to stage them, which makes the difference between the black and white and colour eras clear. Not all photographers believe this is a change for the better.
"Photography is a fairly modern art. Performing is the oldest art. What happens when this modern artform collides with this ancient one?"
The photographs in the Australian Performing Arts Collection go back more than a hundred years, but that is a blink of an eye in the history of the performing arts. Even in this time, though, the role of photography has changed.
A hundred years ago, producers wanted photographs that showed the whole stage, or stylised studio portraits of performers.
Since then, both photographic technique and expectations of the role of the performance photographer have come a long way. The photographer is now expected to interpret the show – but the relationship between photographer and performer still depends on maintaining trust.
"What level of permissions am I allowed to add my interpretation, by using depth, space, focus, blur, to try and create the space that doesn't really exist on either side of the footlights?"
In the end, the photographer needs to be sensitive to the transcendent experience that the audience can find in a great performance. For Jeff Busby, photography can open the way to this experience, something almost spiritual.
"You get right into it. It opens this beautiful gate. This is such a key to the experience of theatre and dance."
"Isn't that why we go to the play, go to the opera, go to the ballet, because we know that for a moment we can have an experience, which we bring home, so that even in our humdrum lives, there is more than that, if we want it: the potential of the human mind to transcend life's tribulations and pains."
"Photography used to be a fairly specialised area. Now everyone's a photographer."
Maybe today we are all performance photographers.
As Shakespeare observed, "All the world's a stage". Our lives are full of performances: weddings, children's birthdays, time with friends.
More and more we use our ubiquitous camera phones to record both rites of passage and our daily lives. Maybe we can learn from great performance photographs to become better photographers, and maybe those photographs can increase our appreciation of the performing arts.

Acknowledgements
With special thanks to Jeff Busby
Ian Jackson - Assistant Curator, Theatre & Popular Entertainment
Chrissy Chan - Rights & Licensing Co-ordinator
Rowena Craick - Collections Information Systems Administrator
Margaret Marshall - Curator, Theatre & Popular Entertainment
Megan Williams - Project Manager, Australian Performing Arts Collection
Alison Wishart - Head, Curatorial
---
Photographs courtesy of Jeff Busby
All photographs below by Jeff Busby
---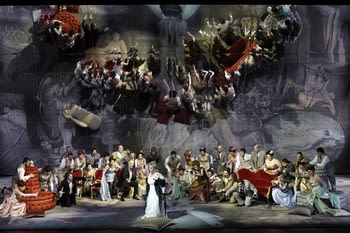 Jessica Pratt and chorus in La Traviata, Victorian Opera, 2014
---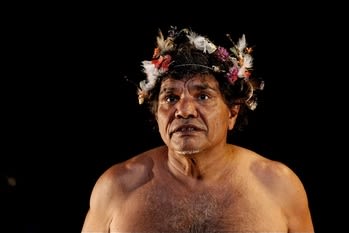 Tom E. Lewis in The Shadow King, Malthouse Theatre, 2013
---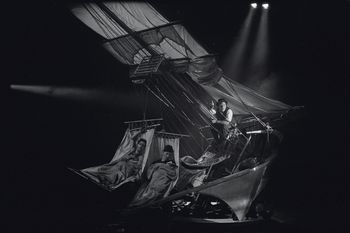 Richard Piper and cast in Nigel Triffitt's Moby Dick,
Melbourne International Festival, 1990
---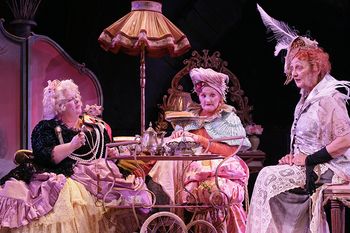 Magda Szubanski, Julie Forsyth and Sue Ingleton in
The Madwoman of Chaillot, Melbourne Theatre Company, 2007
---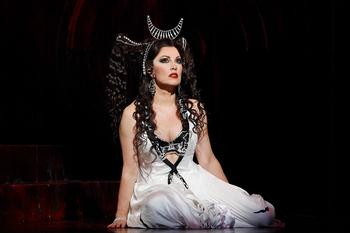 Cheryl Barker in Salome, Opera Australia, 2012
---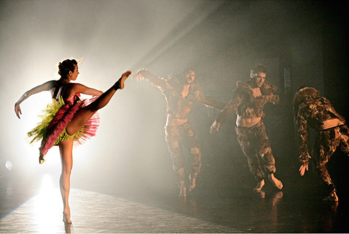 Brooke Stamp with Tim Harvey, Derrick Amanatidis and
Luke George in Brindabella, Phillip Adams BalletLab, 2007
---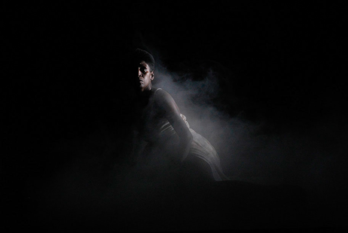 Elma Kris in About, Bangarra Dance Theatre, 2011
---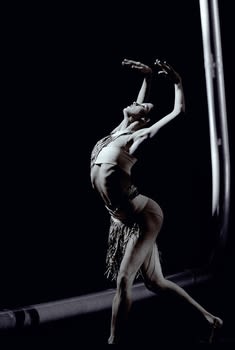 Katie Ripley in Ellipse, Sydney Dance Company, 2002
Also held in the Australian Performing Arts Collection
---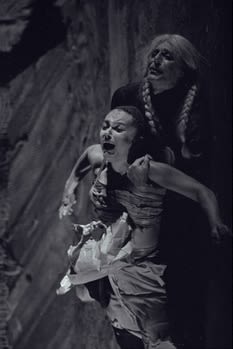 Louise Fox and Melita Jurisic in Faust,
Melbourne Theatre Company, 1993
---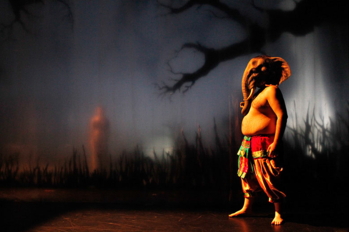 Brian Tilley in Ganesh Versus the Third Reich,
Back to Back Theatre, 2011
---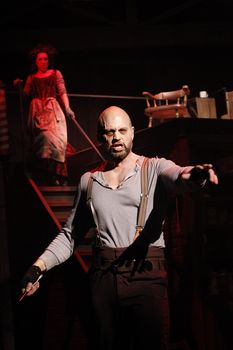 Antoinette Halloran and Teddy Tahu Rhodes in
Sweeney Todd, Victorian Opera, 2015
---
Ewen Leslie, Liam Bell and Meredith Penman in
Richard III, Melbourne Theatre Company, 2010
---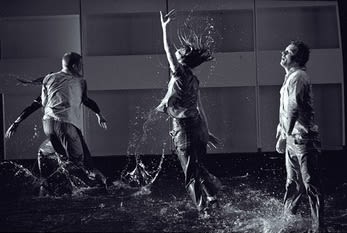 David Tyndall, Sarah-Jane Howard and Luke Smiles in
Hydra, Chunky Move, 2000
---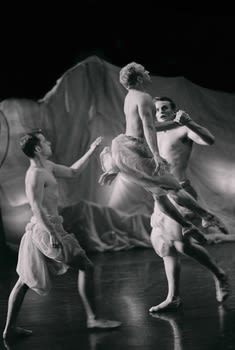 Bradley Chatfield, Christopher Harris and Simon Turner in Air and Other Invisible Forces, Sydney Dance Company, 1999
Also held in the Australian Performing Arts Collection
---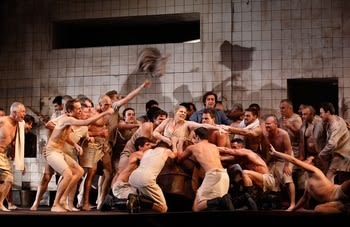 Jacqueline Dark and chorus in
Lady Macbeth of Mtsensk, Opera Australia, 2009
---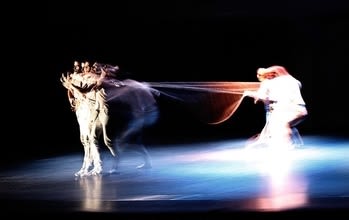 Are We That We Are, Sydney Dance Company, 2010
---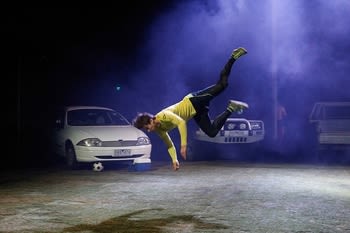 Team of Life, KAGE, 2014
---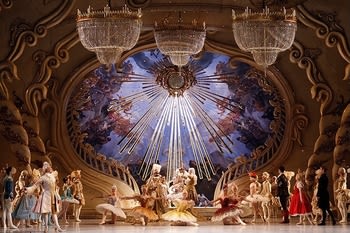 The Sleeping Beauty, The Australian Ballet, 2015
---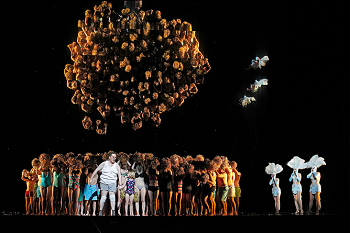 Warwick Fyfe, Lorina Gore,
Jane Ede, Dominica Matthews and chorus in
Das Rheingold,  Melbourne Ring Cycle, Opera Australia, 2013
---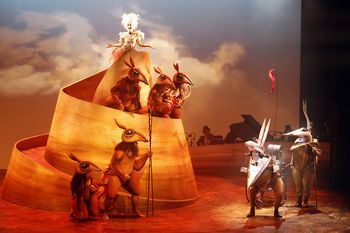 Kate Miller-Heidke and ensemble in The Rabbits,
Opera Australia and Barking Gecko Theatre Company, 2016
---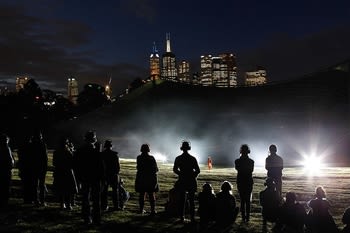 An Act of Now at the Sidney Myer Music Bowl, Chunky Move, 2012
---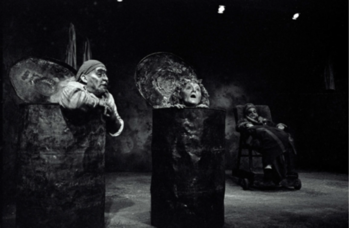 Sergio Tell, Julie Forsyth and Jacek Koman in Endgame, Australian Nouveau Theatre (Anthill), 1991
---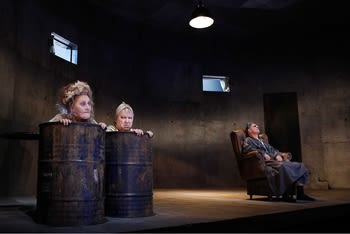 Julie Forsyth, Rhys McConnochie and Colin Friels in Endgame, Melbourne Theatre Company, 2015
---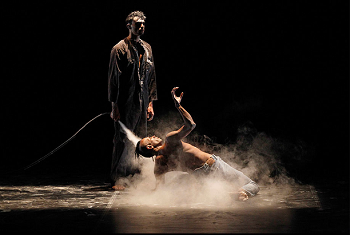 Leonard Mickelo and Patrick Thaiday in
ID, Bangarra Dance Theatre, 2011
---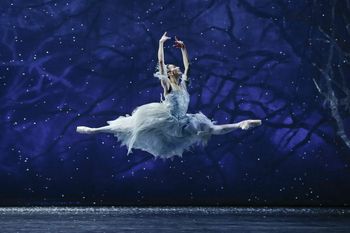 Sharni Spencer in The Nutcracker, The Australian Ballet, 2019
---
---
Photographs from the
Australian Performing Arts Collection
---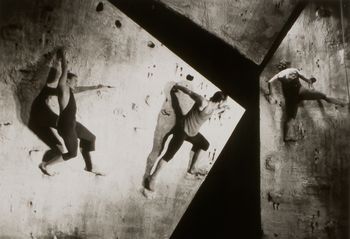 Robert McFarlane (born 1942)
From Here to There, Legs on the Wall, 1995
Gift of Imogen Ross and Kristen Anderson, 2010
---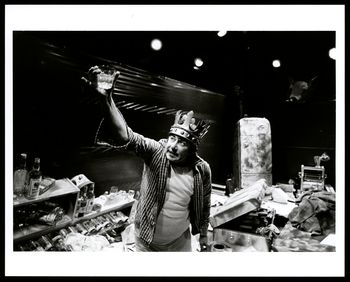 Robert McFarlane (born 1942)
Denis Moore in Hancock's Last Half Hour, Hoopla Productions, 1977
Gift of Imogen Ross and Kristen Anderson, 2010
---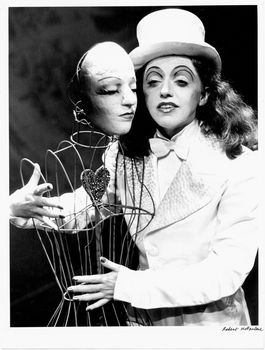 Robert McFarlane (born 1942)
Robyn Archer in Tonight: Lola Blau, The Space, Adelaide, 1979
Purchased, 1986
---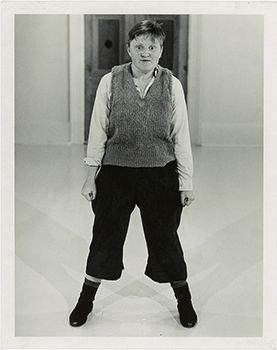 Jeff Busby (born 1952)
Julie Forsyth in Kids' Stuff, Australian Nouveau Theatre (Anthill), 1984
Purchased, 1986
---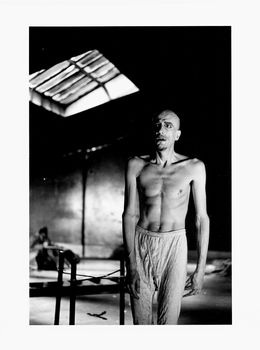 Robert McFarlane (born 1942)
Geoffrey Rush in The Diary of a Madman, Company B Belvoir, 1989
Purchased, 2011
---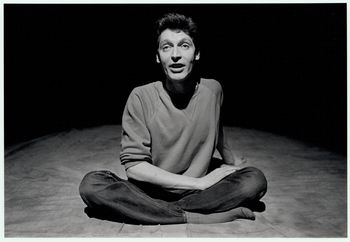 Robert Colvin (born 1951)
Tony Sheldon in Torch Song Trilogy,
J. C. Williamson Productions Ltd, 1984
Purchased, 1999
---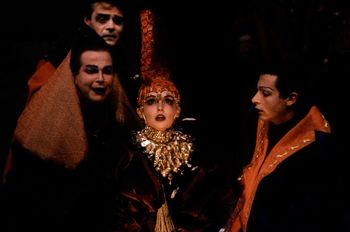 Branco Gaica (born 1950)
Simon Arlidge, Marian Dworakowski, Susie Doherty and
Sean O'Shea in Richard III, Bell Shakespeare Company, 1993
Gift of Imogen Ross and Kristen Anderson, 2010
---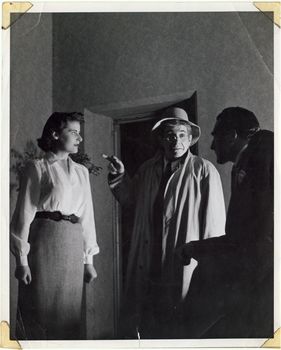 Helmut Newton (1920–2004)
Pauline Williams, Michael Duffield and Leslie Sands in
Deadlock, National Theatre Drama Company, 1951
Gift of the Australian National Memorial Theatre Ltd, 1988
---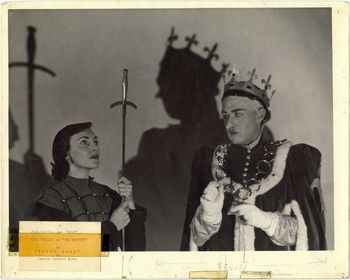 Helmut Newton (1920–2004)
June Brunell and Reg Gillam in
Saint Joan, National Theatre Drama Company, 1952
Gift of the Australian National Memorial Theatre Ltd, 1988
---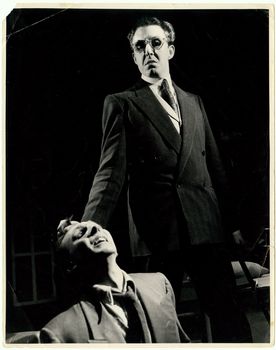 Helmut Newton (1920–2004)
Wynn Roberts and Frank Thring in
Murder Without Crime, Arrow Theatre, 1952
Gift of the Estate of Frank Thring, 1995
Image appears in certain views only
---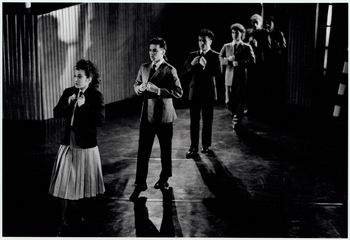 Robert Colvin (born 1951)
Detours, Australian Dance Theatre, 1985
Purchased, 1999
---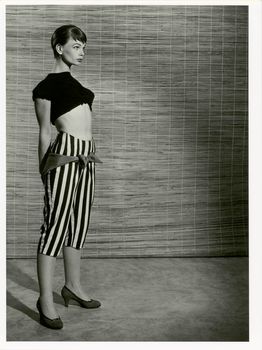 Harry Jay (1905–1987)
Tikki Taylor in The Pajama Game, J. C. Williamson Theatres Ltd, 1957
Gift of Mr and Mrs Harry Jay, 1983
---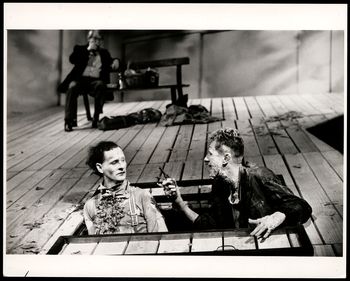 Robert McFarlane (born 1942)
Paul Blackwell and Geoffrey Rush in
On Parliament Hill, Company B Belvoir, 1987
Gift of Imogen Ross and Kristen Anderson, 2010
---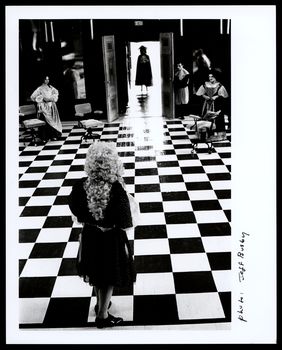 Jeff Busby (born 1952)
Verity Higgins, Robert Meldrum, David Goldstraw, David Jobling and Julie Forsyth in The Misanthrope, Australian Nouveau Theatre (Anthill), 1985
Gift of Imogen Ross and Kristen Anderson, 2010
---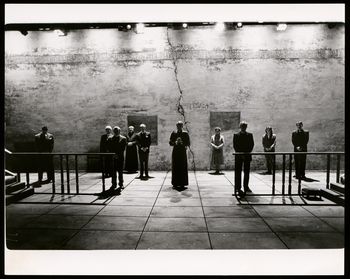 Branco Gaica (born 1950)
Bruce Myles, John Gregg, Robin Ramsay and ensemble in
Racing Demon, Sydney Theatre Company, 1991
Gift of Imogen Ross and Kristen Anderson, 2010
---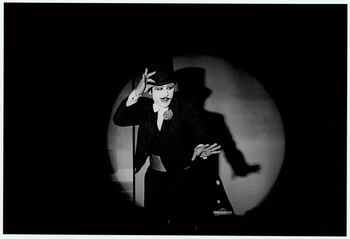 Robert Colvin (born 1951)
Sam Angelico at The Last Laugh, Melbourne, 1984
Purchased, 1999
---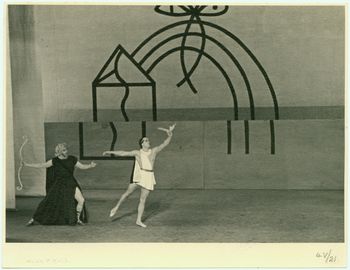 Hugh P. Hall (1899–1967)
Dimitri Rostoff and Roman Jasinsky in
Icare, Original Ballets Russes, 1940
Gift of The Australian Ballet, 1998
---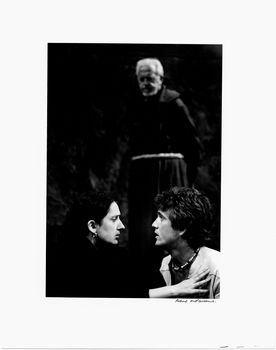 Robert McFarlane (born 1942)
Kerry Walker and Mel Gibson with Gerry Duggan (background) in Romeo and Juliet, Nimrod Theatre Company, 1979
Purchased, 1985
---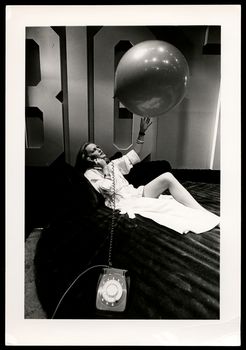 Robert McFarlane (born 1942)
Kate Fitzpatrick in Big Toys, Old Tote Theatre Company, 1977
Gift of Imogen Ross and Kristen Anderson, 2010
---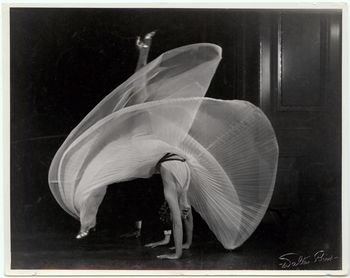 Walter Bird (1903–1969)
Latasha and Laurence, 1939
Gift of Betty Cousins, 1990
---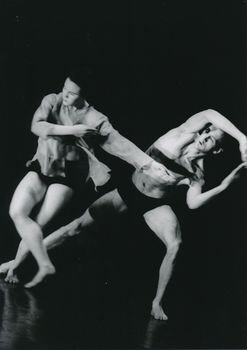 Heidrun Löhr
Kirstie McCracken and Brett Daffy in
Fleshmeet, Chunky Move, 1998
Gift of Chunky Move, 2011
---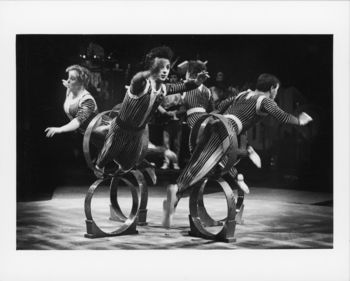 Ponch Hawkes (born 1946)
Hoops, Circus Oz, 1989
Purchased, 1997
---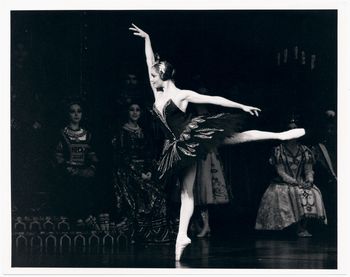 James McFarlane (born 1955)
Lisa Bolte in Swan Lake, The Australian Ballet, 1990
Gift of The Australian Ballet, 2015
---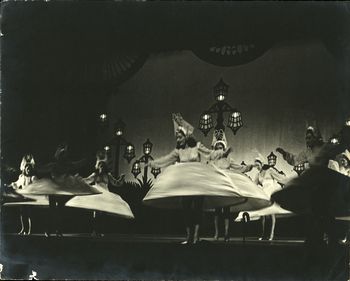 Harry Jay (1905–1987)
Stage production at the Tivoli Theatre, Melbourne, 1950s
Gift of Mr and Mrs Harry Jay, 1983
---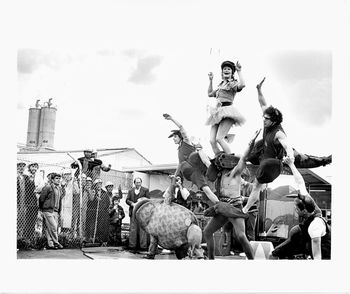 Ponch Hawkes (born 1946)
Circus Oz lock-in at Union Carbide, Melbourne, 1979
Purchased, 1997
---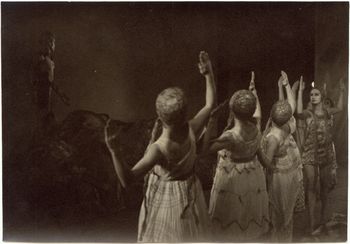 Allen Charleston (1893–1985)
Prélude à l'Après-midi d'un Faune, Original Ballets Russes, c.1940
Gift of The Australian Ballet, 1998
---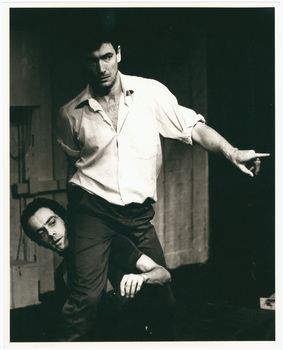 Ivan Gaal (born 1938)
Rob Meldrum and Ian Scott in
If Only They'd Look After Themselves, La Mama Theatre, 1982
Gift of La Mama, 1983
Image appears in certain views only
---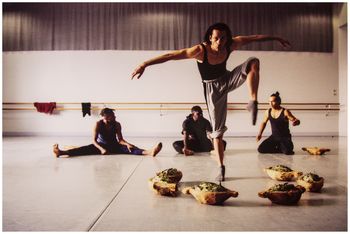 Tim Webster (born 1965)
Rites in rehearsal,
The Australian Ballet and Bangarra Dance Theatre, 1997
Purchased, 1999
---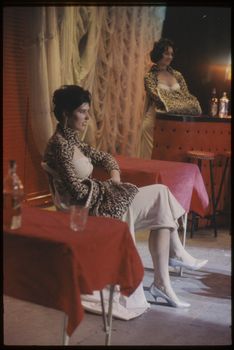 Zeus Merfield (1899–1965)
Stage production at the Tivoli Theatre, Melbourne, 1960s
Gift of Dr Derek Merfield, 1983
---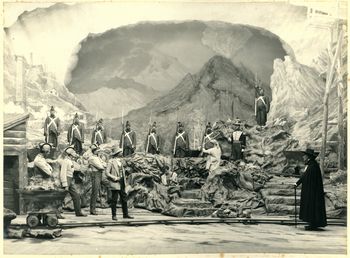 Dover Street Studios
The Bondman, Theatre Royal, London, 1906
Purchased, 1999
---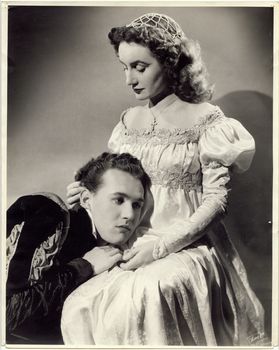 Harry Jay (1905–1987)
Reg Gillam and Verna Treloar in
Romeo and Juliet, National Theatre Drama Company, 1948
Gift of the Australian National Memorial Theatre Ltd, 1988Image appears in certain views only
---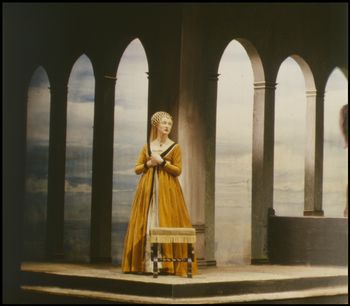 Zeus Merfield (1899–1965)
Pauline Charleston in The Splendid Outcasts,
Melbourne Little Theatre, 1961
Gift of Dr Derek Merfield, 1983
---

© Arts Centre Melbourne 2020. All rights reserved.
Arts Centre Melbourne have used reasonable endeavours to identify the owners of all copyrighted materials.
If you have any queries, please contact: researchservice@artscentremelbourne.com.au
---